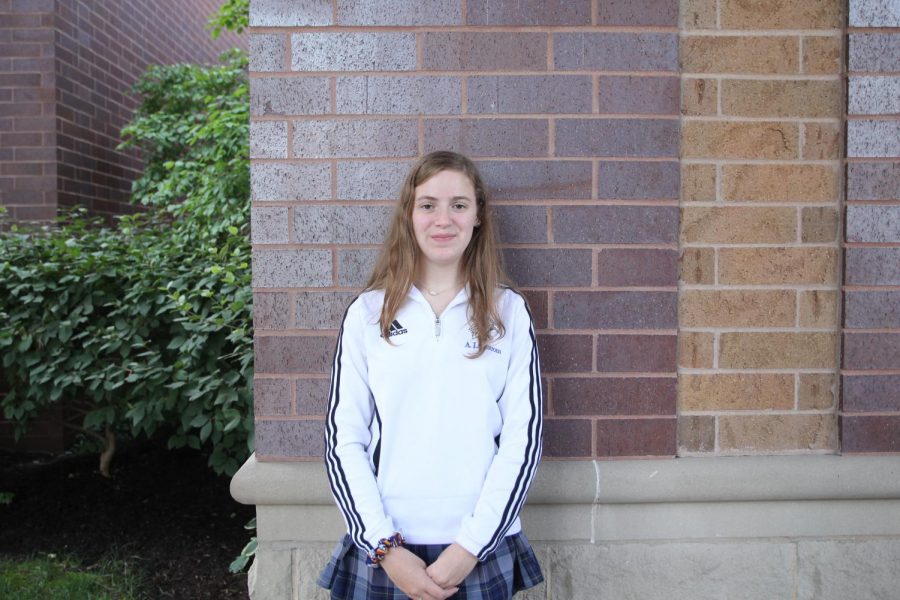 What does journalism mean to you?
Journalism to me means, that I can use my voice to empowering others with truth that they don't normal see in print.
What are your interests?
I enjoying painting, writing, and helping others.
What is your favorite quote?
You can't change the beginning of your story, but you can change the ending. C.S. Lewis
What did you want to be when you were 5?
A real-estate agent
What are three little things that brighten your day?
smiles, kind words, and laugher.
Maggie Lindstrom, Staff Writer
Jan 13, 2021
Jan 11, 2021

Gilmore Girls According To Me

(Story)

Dec 06, 2020

Coming Soon… Blog!

(Story)

Nov 16, 2020

2022 class president: Sam Vestal

(Story)

Nov 13, 2020

2023 class president: Kaitlyn Mann

(Story)

Nov 10, 2020

The Election of 2020: Loving One Another

(Story)

Nov 07, 2020

Showtime at the academy

(Story)

Nov 06, 2020

What is COVID doing to businesses?

(Media)

Sep 29, 2020

Westminster's COVID Response

(Story)

May 29, 2020
Mar 25, 2020

COVID-19 Chronicles

(Story/Media)

Mar 10, 2020
Feb 23, 2020

How to Not Panic When You're in Front of a Class

(Story/Media)

Jan 29, 2020

The Pros (and Cons) of Piercings

(Story)

Jan 29, 2020

A Man of Many Talents: Mr. Hughes

(Story)

Jan 10, 2020

Champions of Speaking Fast

(Story)

Jan 10, 2020

"Tis The Season"

(Story/Media)

Nov 17, 2019

What's in your Locker?

(Story/Media)

Oct 18, 2019

WCA Sophomores and Juniors Take the PSAT

(Story/Media)

Oct 14, 2019

Westminster Choir Program Performed in Choir Concert

(Story/Media)

Oct 11, 2019

Nine Week STUCO Update

(Story)

Sep 20, 2019

What's New With the Choir Program?

(Story)

Sep 09, 2019

Have You Been Hacked?

(Story)