Steve Rasche and The Board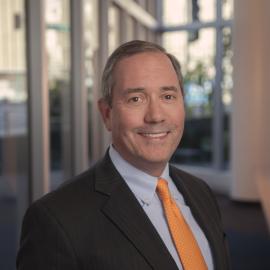 Steve Rasche, father of three, member of Central Presbyterian church, and avid believer in giving back to the community, has been serving on Westminster Christian Academy's board since 2005, although his life is filled with many passions and ventures. Rasche serves at CCS (where his children went to grade school), the University of Missouri (his undergraduate alma mater), the Boy Scouts, and Fair St. Louis. His work for Westminster's board is what we will focus on today. 
So what is the purpose of the WCA board? Okay "The Board's role is to lead and support WCA, and actively seek the Lord's will as we strive to uphold our school mission," said Rasche. They are the ones who "provide counsel on major initiatives like WestminsterYou and major investments (like the development of the Town and Country campus)." 
Rasche also explained the specific aspects of being a board member, including his own specific role: "All Board members also belong to a Board Committee, and these committees work directly with WCA team, parents and community members on areas like Finance, Admissions, Advancement and Education. I am the Advancement Committee Chair, which means I have the privilege of working with Jeremy Marsh and his team as we work to get donations to help offset the cost of education… and now to help lead our next big campaign." 
So how does the board come to decisions? They do so through careful deliberation and service to God. "We start by understanding the decision at hand, gathering all the relevant facts and analysis, and understanding the alternatives/recommendation. Then the most important step: we pray! Ultimately our Lord knows the answer, and it is our goal to divine the path that He has already determined for us. We strive for consensus among the Board and leadership on our decisions, and each member is actively engaged in the deliberations." 
Making a decision can be difficult. "WCA doesn't exist in a bubble, and we face all the challenges of running a school in today's world…big and small." Some issues have been decisions facing COVID, vaccines, masks and in-person instruction. We also weigh in on major curriculum changes, and finances and personnel needs. The board hires the Head of School. However, no matter what conclusion they come to, the board recognizes that they don't always know the right answer and that it is important to remain flexible in their plans. Their ultimate goal when making decisions is to
"
"discern God's will." "
— Rasche
Steve Rasche wants students to know that the board members works for the best interests of all members of the WCA community, including you, the students!  Know that they hear your voice even when it may seem like they don't. "We're parents too, and our kids may be in your class (or have been). We understand the blessings, opportunities and challenges of attending WCA… and we know that ALL OF US play an important role in making WCA great! Whether it is big decisions in a Board meeting or the small things that we all do each day… they all add up to the WCA experience, and we want that to be an excellent experience!" said Rasche. 
Steve Rasche would like to tell students that they genuinely value their opinions and input. He would also like students to know that, as a final word, "We serve a mighty God, and with all the leaders, teachers and staff, we covet your prayers as we strive to lead WCA in today's world