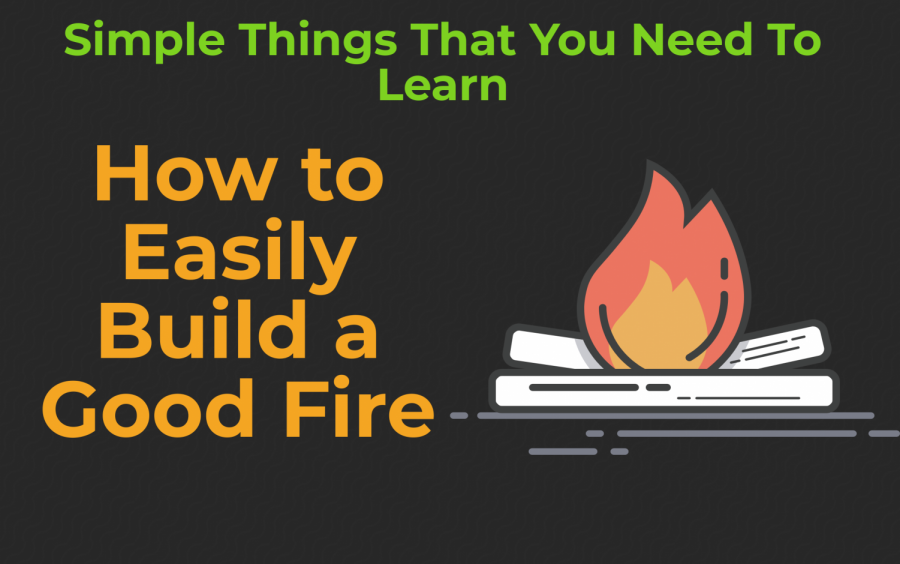 How to Easily Build a Good Fire
Building a good fire is a very important skill to know. When you are camping or just having fun with a bonfire in your backyard it can be hard to make a fire that lasts or even to get the fire started. I researched this issue and found lots of information. 
After researching a bit I found out that half an inch of wood equals an hour of burning time. This will help you know how much wood to put on the fire, but it's still important to know how to build the fire. 
The first step to building the fire is to find small sticks and other things to start your fire. You can use dry balsam sticks and birch bark. The next step is to choose your structure. There are two main structures for a fire, a tepee and a log cabin. To build a tepee you have to lean the logs up on eachother like a tepee. To build a log cabin you will put two logs parallel, and another two longs parallel on top of those, keep doing that until your fire is as tall as you want. The log cabin is better for cooking while the tepee will make bigger flames. 
That's my quick and simple way to build a good fire.