It's time
My thoughts on my time here at WCA.
With that, my 17 years of being directly a part of the Westminster community, it is time to say goodbye and move on. So with that here is my review of my time here as a WCA Wildcat. 
Westminster has been my home and refuge since my 8th Grade Year (2017-2018) in which your bubble is so small. Your classes are on an island separate from the upperclassmen. While others might feel isolated this drew me closer to my peers and teachers. And as a girl coming from homeschooling this was incredible for me. Of course like anything my grade started in middle school as sweet rosy cheeked children, but this faded quickly. It became apparent who were the partiers and who were not. I quickly did not fit the mold of those I was associated with. The quirky girl stereotype did not fit me. And I quickly began to understand that I did not fit most societal molds.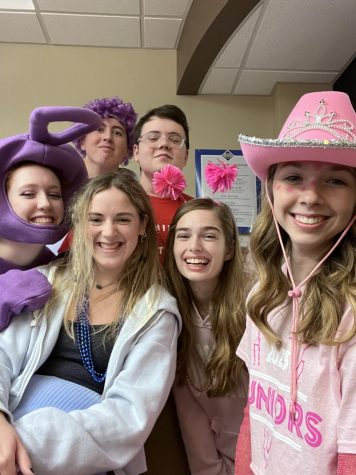 After middle school I went into the whirlpool that is high school. Freshman year I had one of the best english teachers in the school, Mrs. Holliday. She taught me everything I know about writing and sincerely cared for me and my classmates. Her classroom had such a free and creative environment, and I loved this. And the cherry on top is that she recommended me for 800 News and I got the opportunity to be a staffer. Freshman year taught me a lot about my friendships and moving from my friends to new ones. As a freshman I also realized that it's okay to be alone at times because you are not ever truly alone. God stays with you through hardships, changes, and the gusts of wind life blows your way. 
Sophomore year was a whole different ball game. I had a new group of friends and was realizing a gap between me and my peers. I never was super involved with people over the summer and felt like I did not have a place with others. In addition to this I had switched to a more advanced academic career, and the people populating these classes were strangers to me. I also had to take a junior level Bible class which separated me from my grade. But little did I know this would be my saving grace as my teacher this year, Mr. Hughes. He was merciful and was incredibly knowledgeable about life and the bible. He was well rounded and shockingly intelligent. To this day I will never forget his in-depth lectures on the books of Genesis and Revelation. Mr. Hughes helped me understand the Bible better and grow in my walk. 
In my Sophomore year I also found refuge in the 800 News classroom. I had learned to enjoy writing and to be able to apply this in a class was astounding. In addition, having seniors to mentor me and set an example for my own writing was incredible. 800 News was one of the only classes that I truly missed during quarantine. And the weight that was on my shoulders as I was going to be a Co-Editor In Chief was insurmountable. Not knowing what the school year would look like and what being a Co-Editor In Chief was more ominous than I could anticipate. Luckily I gained friends my Junior Year who accepted me and empowered me. And broke away from a friend group for a while. And eventually 800 News came to realize that its management was more sustainable with one person leading it. That person being me. I was not a perfect Editor In Chief or Co-Editor In Chief. I saw the staffers sitting in front of me as tools to complete tasks. My Junior Year overall was my best year at WCA because of the change in atmosphere I felt. 
As senior year came around I was ready for anything and constant fun. That is not what happened at all. I found that friendships were breaking left and right and the fun of being senior quickly turned into responsibility and pressure. I made my main goal to live and stay in the moment as much as possible. I feel that I succeeded in this goal. The light at the end of the tunnel was my newspaper staffers, Specifically Elijah, Maddox, Lucy, Christina, and Anna Grace. They all changed the way of which I lead the 800 News staff and they made me the person I am at the end of the year.  Quickly, all of them become my "children" and I find that I had the honor of helping mentor and walk through this seasons and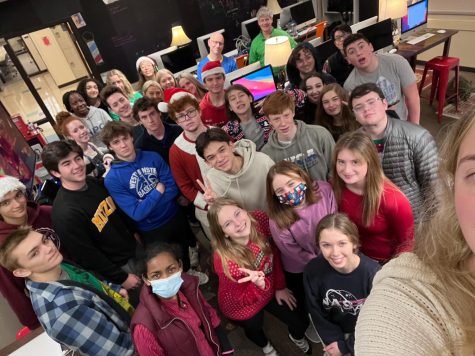 year of life with them. So to Elijah, Maddox, Lucy, Christina, and Anna Grace thank you for letting me be a part of your school year and lead you all. To the rest of my 800 News Staffers, which in total was 53 people in the two years it was an honor to lead you all and know you. This year my staffers taught me that they were real people with real lives and that people are an investment which will keep on giving if you support them. 
Finally, VonderBruegge, the rock, the savior of 800 News, you are the best. I will never be able to explain in words the amount of help and impact you made on me. The words of advice and the constant support will stay with me forever. You are by far the only teacher who believed in me with no reason to. Looking back at why you took a chance on me to be the editor in chief or even the managing editor in chief, makes no sense to me. I will be forever grateful for this opportunity to be able to work and lead 800 News, thank you so much for this opportunity. Thank you so much for the support and for the confidence in me and I will come back to visit. 
Now, onward to the future, I know that there are a lot better days coming and that high school is not a great achievement. High School is just a moment of which we all have to go on from, and I am thankful for all the lessons and memories I have had. But, I am excited for the future; where I go and what I do. So, to all the underclassmen who are waiting for high school to get out, just live in the moment and do what you need to do. Focus on the future when it is sitting at your feet. I wish Westminster the best and for now goodbye.