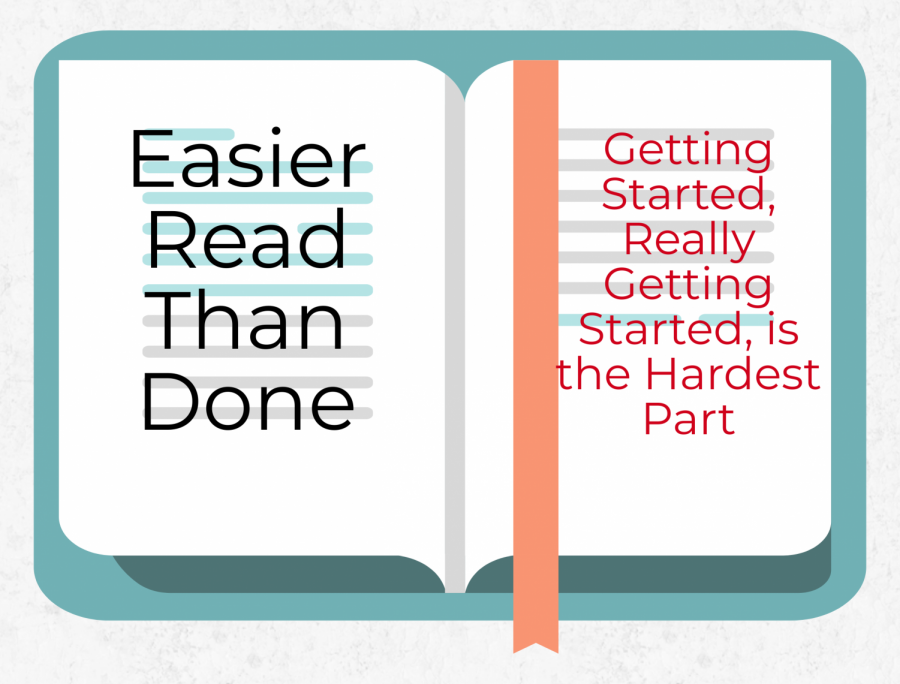 Getting Started, Really Getting Started, is the Hardest Part
Wow, it's harder to write a blog post than I thought it would be. I have grown accustomed to writing in many formats like stories for my school's newspaper, essays, short stories, plays, and most recently my own novel; however, somehow starting this blog post is kind of hard so please cut me some slack. I'm certainly new to the writing world in general, being 16 and all, but in my short experience I have been given some incredible advice to help guide me and have learned many things through trial and error. My goal for my blogs is help pass on that knowledge to other upcoming writers whose struggles I can sympathize with and questions I might be able to answer.
As a new writer working on a book (for which I am currently editing the manuscript), I have often felt inadequate and as if I am not good enough to attempt this incredibly large challenge of traditionally publishing a novel. Even from a young age I was always intrigued by the writing world and was always thinking up crazy ideas for books that I hoped I would one day write. While creating a concept for a novel is technically the beginning of your journey, actually telling yourself "I'm doing this. I'm going to write a novel and I'm going to get it published" is another story. For me, I had a catalyst to shove me into this project. I'm sure you can probably guess what it was since it completely turned everyone's lives upside down and it's all anyone talks about anymore. Yes, it was the COVID 19 virus.
I was driving with my family and my close family friends to Breckinridge, Colorado on the way to the Spring Break of a lifetime. We were all so excited. I had been texting my friend Emma (my best friend since I could remember and a member of this fantastic trip) for months in advance about what we should pack, how fun skiing is, and what we were going to do in our free time. We couldn't believe it was actually happening. However, after a two-day drive to the mountains, we received the terrible news that everything in the country was suddenly being shut down in response to the virus. Everywhere was on lockdown, including Breckinridge. I was devastated. We spent the night in the gorgeous condo we had planned to stay in for a week, then turned around the next morning to drive the two-day drive all the way home. As we made our way home, my sadness turned to anger and frustration, and I remembered one of my concepts for a book that I had thought of several months before; one that centered around a virus. I lept on the idea, creating a general outline of the plot and characters in that mini-van winding through the mountains. As soon as we pulled into the driveway I ran upstairs to my room and shut the door, rummaging through my closet to find a wall calendar that I hadn't used yet. I decided that I would finish the rough draft by the time school rolled around the next year, so I did the math and decided to write five pages every day, marking each day's work on the calendar. Then I hung that calendar on my wall, creating a sense of responsibility as if this calendar was holding me accountable to do the work. And that's how I began. And it was hard, but exhilarating. I was terrified as I looked at the amount of work I had committed myself to, but every day in those first weeks I looked back at what I had written with pride and looked forward to what I would soon write with anticipation.
The fears and concerns as you first decide to write are immense, I certainly have felt them, but if I could give any advice it would be to just sit down and tell yourself "I'm doing this, and I'm going to finish it". And here's the key: hold yourself to it. The beginning is the hardest part because you think repeatedly, "If I quit now, it wouldn't be a big deal. If I stopped now it would be okay." But once you're through that stage, it gets a bit easier.
Sneak peak: next post will be about how to break up your work into manageable chunks so you don't get overwhelmed by the process and how to enjoy it instead.