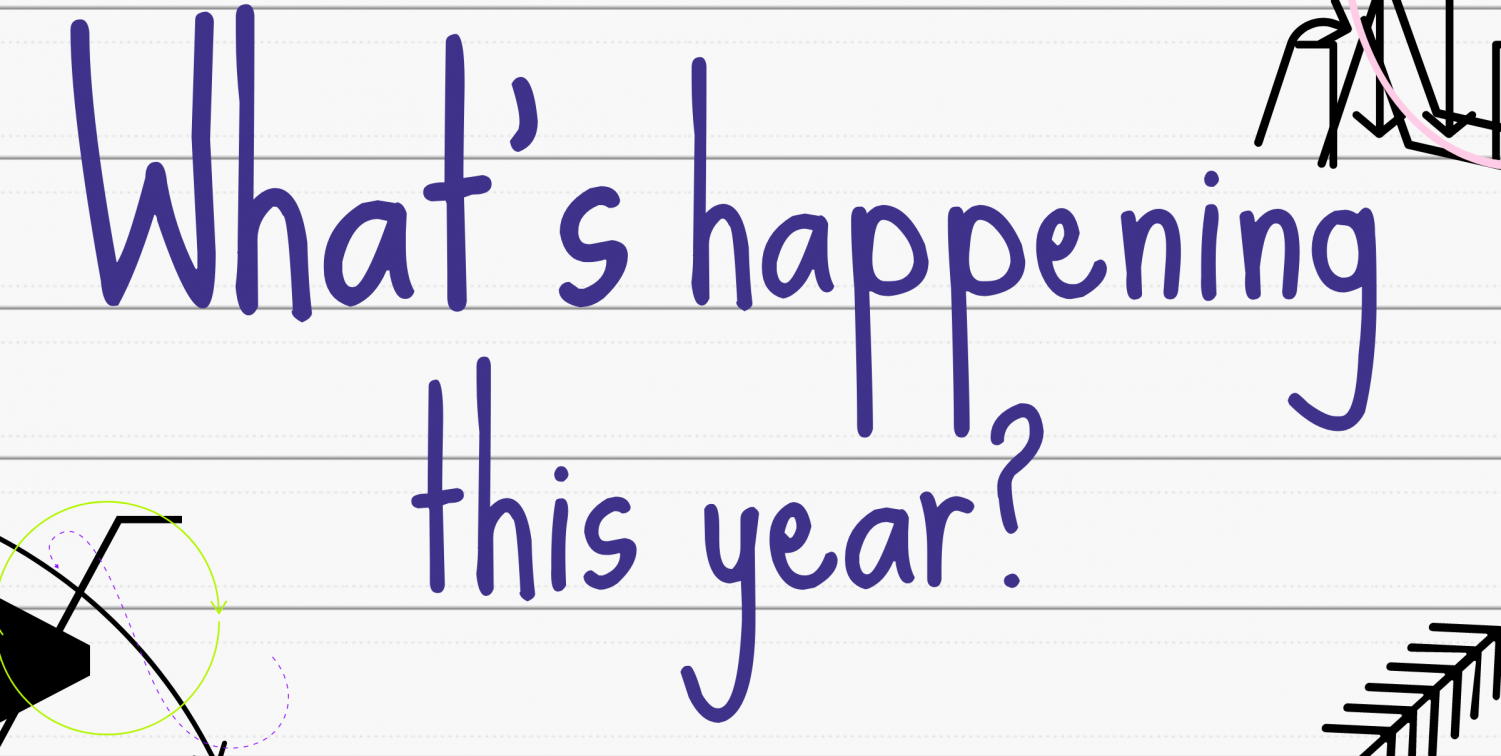 The New Things of 2021-2022 School Year
August 29, 2021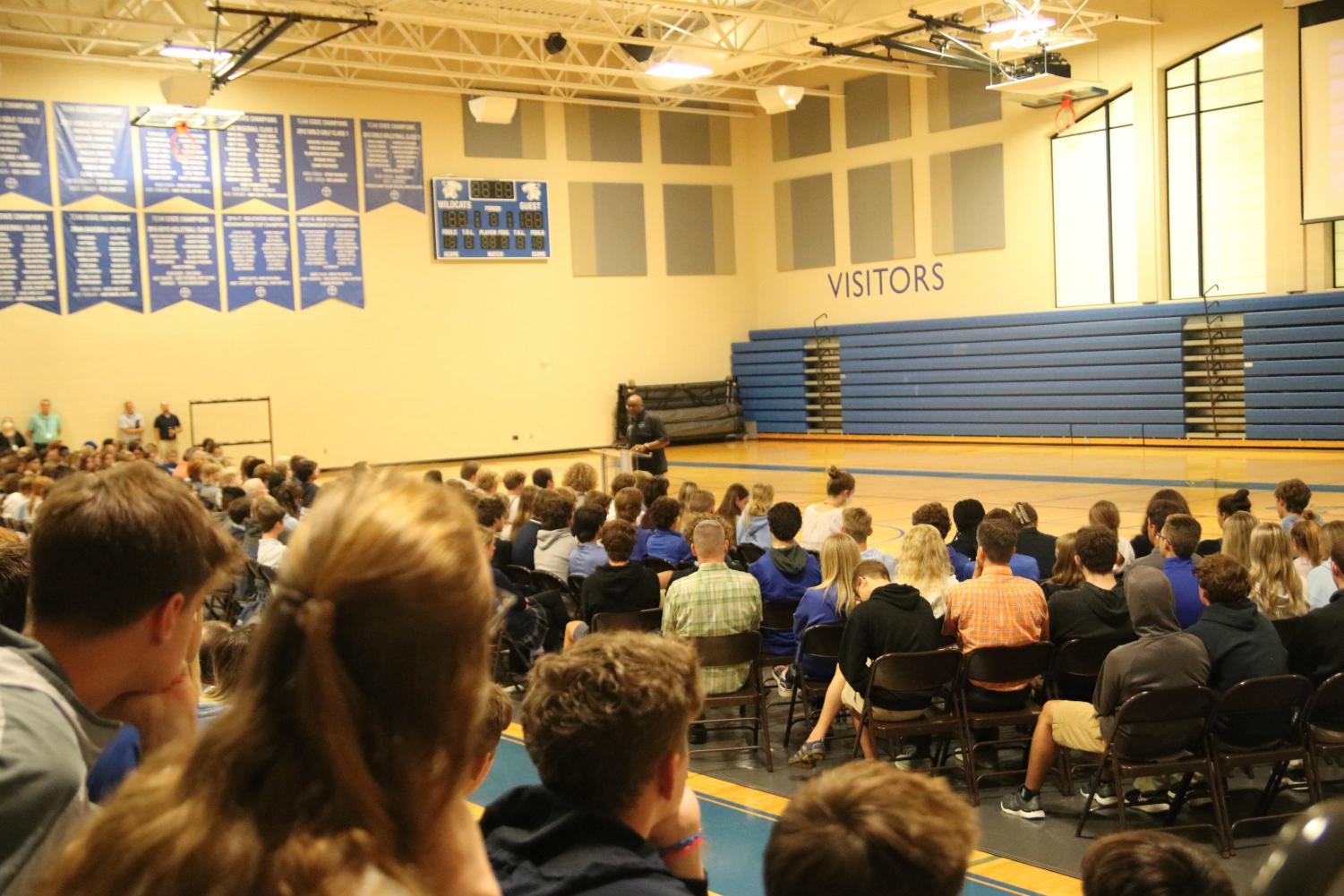 "Purposeful Worship: Why Chapel Matters",
Teachers and staff describe how telling a personal story in chapel helps a disconnected, distracted community come together and relate to a shared experience.
After many months of chapels apart from one another, Westminster has finally started in-person chapel again. Worshipping as a community is an important aspect of the school's spiritual life, and being back in the arena again for chapel has brought the energy we need back to Wednesday mornings. 
Chapel has been an integral part of a Westminster student's week for as long as the school has been around. This time typically involves worship songs with the leadership of the chapel band and messages from students, staff, and other speakers. But, why do we need this time to worship together if we are constantly being led in devotionals and Bible classes? And does anyone even remember the messages that have been shared?
I would argue that the most memorable and important chapel messages are the ones that capture our attention and are different from the typical "be a good Christian and do your part in the world" talk that we receive daily. Those messages, while important, do not exactly draw a busy student's mind away from the Bible class they just took part in. The stories that matter the most to people typically are the ones where the speaker shares a personal experience that has altered their life and made their faith stronger. For staff members and teachers especially, being able to connect to students through shared experiences is important in developing relationships. After speaking to friends and peers, there were certain talks that stayed with them for months and even years after hearing them.
Mrs. Marjan Kempen, Academic Hub Facilitator, shared her story in March of 2020 right before quarantine started. She told about her life story and the prejudice she faced growing up in the middle east and then moving to America. Her main focus was telling the story of the happiness she found in becoming a Christian and how, even though she felt alone in a new country, she was never alone when she found God. She struggled originally with the thought of sharing her story. But, when students shared how she made them feel less alone after hearing the message, she was glad she had the opportunity to speak on the topic.
In 2021 during online chapel, students also had the opportunity to hear from beloved middle school Spanish teacher Mrs. Gina Meeks. She told the story of how, through facing difficulty, she discovered the true faithfulness of God to follow through with His plans. This challenge she faced wasn't like any most of us have experienced: the devastating loss of her husband. She acknowledged that, while everyone's challenges in life may not look like hers, she still felt her journey was important to share because it is a reminder that God will always stay with us even when we feel like we will never escape the valleys of life. "I felt blessed to hear my story was encouraging even though our struggles may be different," Meeks said. 
Mr. David Ottolini, Director of Spiritual Life at Westminster, is tasked with developing chapel as we know it. He asked both of these inspiring women to speak, and according to student feedback they were both a perfect fit. "One of the largest struggles is changing the mindset of students from coming to chapel to observe or consume (looking for some form of entertainment), to participation (seeing chapel as an opportunity for growth in Jesus)," said Ottolini. Because students are so distracted with their busy days, it is hard to take a break to focus on the message or connection to their life. Mr. Ottolini's goal is to have a speaker that will be able to both captivate an audience and ingrain into them a scriptural message. This ideal was captured perfectly by both Kempen and Meeks.
So next time you are bored in chapel, distracted by your Chemistry test next hour, think about how the message may connect to you or why we take time out of our busy weeks to stop and worship all together. Glorifying God is the goal, and these speakers are able to make an entire student body stop and think about how Christians are connected by shared experiences and a love for the Lord. If we can relate to one another, worship becomes more personal and stays with us long after we leave the cold arena.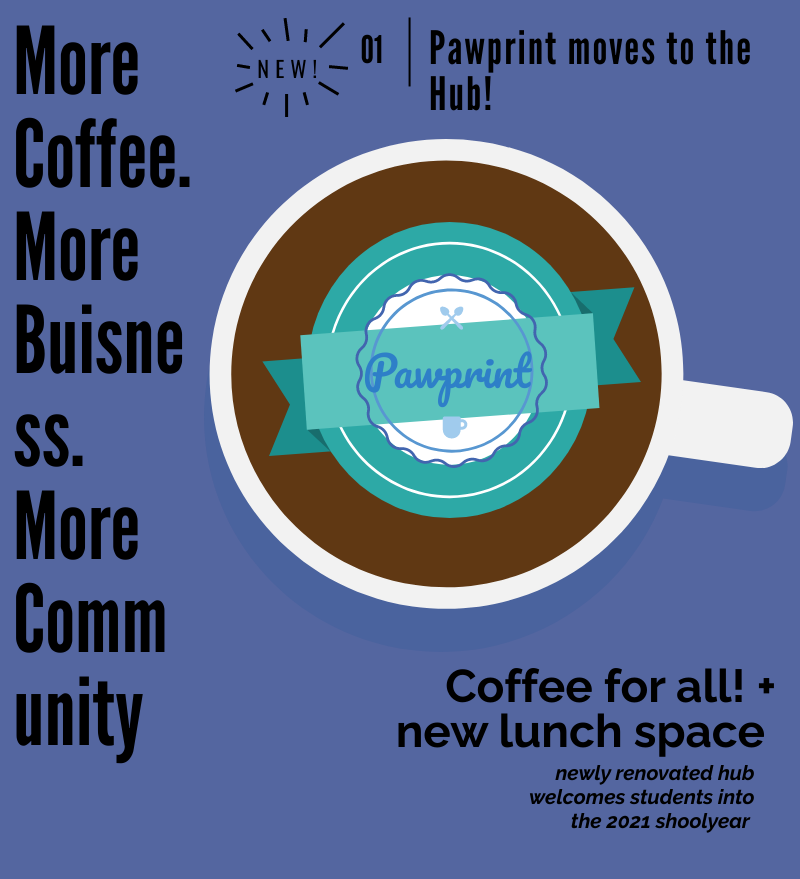 Coffee for All; Meet the New Paw-print!
New coffee shop in the hub offers new business opportunities for students
When talking to the Westminster community, you will find many agree that starting their educational day with a hot cup of coffee makes all the difference. After all, what student doesn't enjoy the taste of decadent coffee right before the taste of success in that dreaded first period quiz? 
Westminster's cultivated coffee career "Pawprint" has been up and running for five years and counting; but never has the school seen such growth for this business until now! Pawprint is getting a major upgrade along with its move into the Hub in this upcoming 2021 – 22 school year. With this transition into the new, fully renovated space, the extra space will allow multiple new additions to the business as a whole. 
Students in the business courses are able to enroll and work as employees in the school-led business , originally established by Mr. Bryan Maloy, a much loved business teacher here at Westminster. This day job of sorts enables students to grow in their business expertise in accordance with the opportunity to get informative experience in the workforce. 
Emma Yost, an active member of Pawprint, senior, says that she "was sad to see the grand entry lose Pawprint, and the community and fun atmosphere that it brought when everyone walked into school— but I am so excited for the Hub to recreate that community and be a way for students to connect and grow together." 
Mr. Brian Maloy, WCA teacher, shared some of the same sentiment as Yost, saying "I am both excited for the Pawprint move upstairs, and I am equally nervous for the Pawprint move upstairs!  But honestly, that is how most [exciting] change is — equal parts awesome & equal parts yikes!"
Just like Yost and Mr. Maloy said, it is quite sad and nerve racking to see pawprint migrate from its original location into the hub, but that sadness brought on by nostalgia is overpowered by the overwhelming feeling of excitement for the future of the program in this newly renovated layout. 
"We want it to be inviting and welcoming. We want to create the feeling of home and comfort! We have gone through a lot of change and difficult times in the last year but with this new place to join together, it can be a way to revive and recreate the place we had before! And Pawprint is very excited to be a part of this movement with one cup of coffee at a time!" said Yost.  
This new atmosphere will help the student body as well as the faculty to hopefully begin recovery from the alienating cloud that fell over the school during the pandemic. Overall, Students involved with this program will come out of it with a better understanding of business, career experience, and the fulfillment of helping their academic community one cup of coffee at a time.