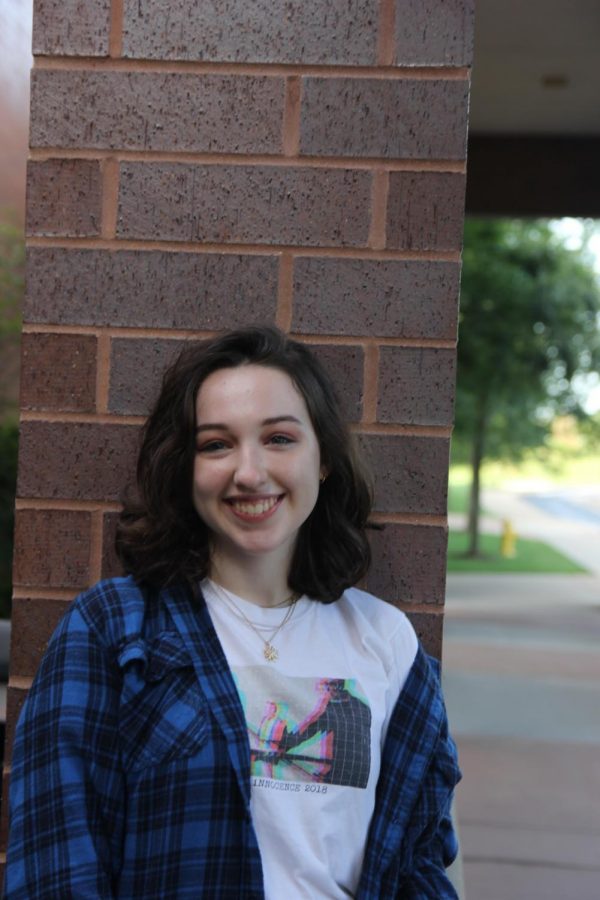 What does journalism mean to you?
I love forming arguments and helping people improve their lives, and with my love for writing journalism is a perfect outlet in which I can empower others. By using my voice I hope to help others find their own.
What are your interests?
Of course, writing is my biggest passion, but art is also a big part of who I am. I also love music, particularly rock and folk.
What is your favorite quote?
"It is only with the heart that one can see rightly; what is essential is invisible to the eye"
- Antoine de Saint-Exupery
What did you want to be when you were 5?
An author and fashion designer.
What are three little things that brighten your day?
The rain, music, and dogs. 
Emma Harris, Co-Editor In Chief
Nov 19, 2020

Photo gallery: Clubs

(Story)

Nov 18, 2020

Thanksgiving Is More Than Just Food

(Media)

Nov 14, 2020

2021 class president: Nicki Mabry

(Story)

Nov 10, 2020

The Election of 2020: Loving One Another

(Story)

Nov 05, 2020

Music In Our Modern Day World

(Story)

Nov 04, 2020

Your Every Move Is Being Watched

(Story/Media)

Oct 14, 2020

Don't Call Me Woman

(Story)

Sep 28, 2020

Four Time Sensitive Ways to Deal With Stress

(Story/Media)

May 28, 2020

The Rise in Anxiety Amongst Youth

(Story/Media)

Mar 04, 2020

Should You Fear Flying?

(Story)

Mar 04, 2020

Three Low Maintenance Pets that Love You as Much as You Love Them

(Story)

Feb 23, 2020

Silence to the Suffering: How to Fall Asleep

(Story)

Jan 31, 2020

Black Leather Jackets & Cigarette Smoke

(Story)

Nov 24, 2019

The Suppression of Creative Expression

(Story/Media)

Nov 13, 2019

Bob Dylan is Disappearing: Here's Why He Shouldn't Be

(Story)

Nov 02, 2019

Descent into Madness

(Media)

Oct 22, 2019

Polishing Up Your Paper

(Story/Media)

Oct 18, 2019

What More Do They Have to Deal With?

(Story)

Oct 11, 2019

Book Review: Peace Like a River, by Leif Enger

(Story)

Oct 04, 2019

How to Draw

(Story/Media)

Sep 17, 2019

Featured Artist from John Sarra's Class

(Story/Media)

Sep 13, 2019

The Westminster 100 Flipped to its Ending

(Story/Media)

Sep 09, 2019

Hungry and Thirsty? You'll Have to Wait.

(Story)

Aug 27, 2019

How 15 Minutes a Day Can Change Your Life

(Story/Media)