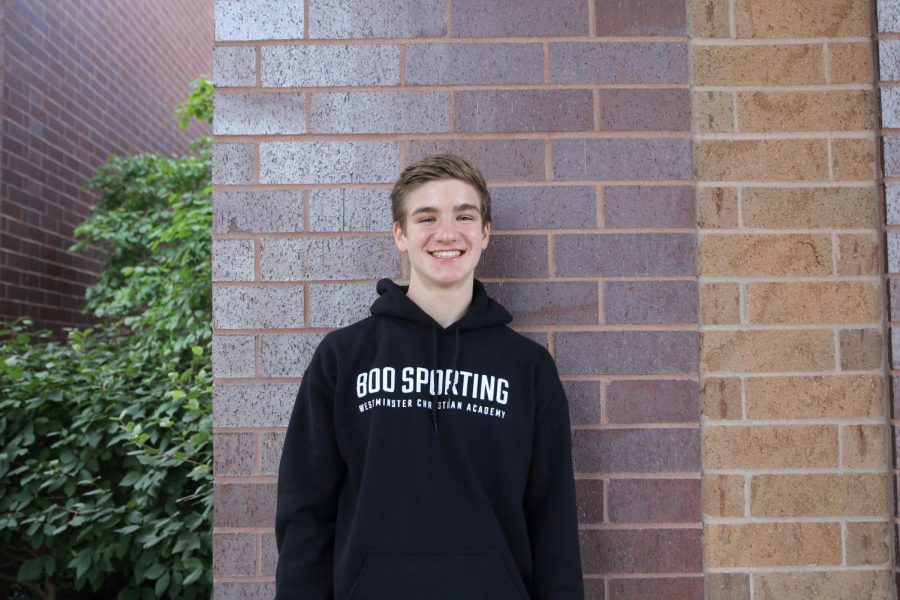 What does journalism mean to you? Journalism is a great opportunity to share and explore ideas as well as voice opinions.
What are your interests? I enjoy running and playing sports. Currently, I run cross country and track for Westminster.
What is your favorite quote? "To give anything less than your best is to sacrifice the gift." - Steve Prefontaine
What did you want to be when you were 5? When I was five, I wanted to be some type of engineer. In fact, I still do.
What are three little things that brighten your day? A good laugh, sunshine, and some healthy food.
Caleb Moellenhoff, Staff Writer
Apr 16, 2020

Quarantine Corner

(Story/Media)

Mar 25, 2020

COVID-19 Chronicles

(Story)

Feb 26, 2020

Distance Runners: Where Are They Now? Part II

(Story)

Jan 24, 2020

Distance Runners: Where Are They Now? – The Everett Brothers

(Story)

Dec 20, 2019

The Legend of Coach Pitts

(Story)

Dec 06, 2019

Cross Country 2019

(Story/Media)

Nov 22, 2019

The Rec-Plex: A Good Place To Be

(Story)

Nov 13, 2019

Wildcats Prepare for Another Year on the Mats: Wrestling Preview

(Story)

Nov 01, 2019

The Game of the Century: Powderpuff Preview

(Story)

Sep 23, 2019

Cross Country Teams Off to a Strong Start

(Story/Media)

Sep 10, 2019

WCA's Volleyball Prodigy

(Story)

Sep 03, 2019

Boys' Cross Country Set to Keep Improving

(Story)