The Rec-Plex: A Good Place To Be
Boys' Swimming State Recap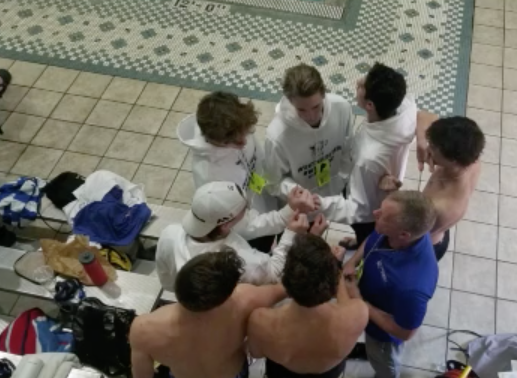 On Thursday and Friday, Nov. 14 and 15, while most Westminster students were sitting in class or participating in after school activities, the boys' swim team was competing hard at the state meet held in the St. Peters Rec-Plex. For the two days, the boys swam personal bests, shattered records, and received All-State honors.
As a team, the boys finished in 22nd place, and individually, sophomore Jack Villa medaled in 7th place in the 100 breaststroke. Additionally, Jack Villa, Jacob Moyer, Adam Clements, and Hugh Muschany broke the school record TWICE in the 200 freestyle relay with a time of 1:31.75, placing 13th in the state. Also, the 200 medley relay, consisting of Jacob Moyer, Jack Villa, Adam Clements, and Hugh Muschany, finished in 14th place in the state.
"Nobody could have asked our relays to do any better than we did. We dropped huge amounts of time in each of them and that success can be attributed to the hard work we put in over the season and everybody stepping up to the occasion at state," said Villa.
On Thursday, the boys had to swim fast enough in the prelims to qualify for the medal or consolation round. Impressively, the team gave it their all and got the job done and continued to compete on Friday.
"State was sick. It was pretty surreal for most of us since we've never made it to the championship round," said junior Sam Parker Stillman.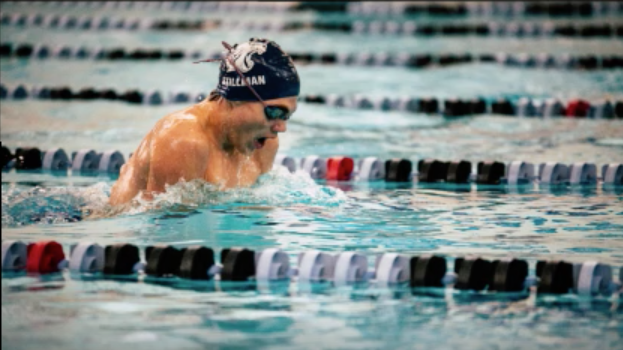 Villa said, "State went well, and I was satisfied with my time, but there is still a lot of room to improve in the future."
Because of their accomplishments this year with a predominantly young team, hopefully, the team will be able to keep improving times to be able to place even higher at state next year. In all, one thing is for certain: the future is bright for the boys' swim team.
"Our relay that placed 13th and broke the school record was made up of two juniors and two sophomores this year, so I feel like next year we're gonna make even bigger plays," said Stillman.
The boys' swim team has already gained the valuable experience of going on in the competition to swim for All-State honors. They have raced against some of the best swimmers in the state, and next year, the boys will come into the meet as more experienced and confident swimmers. In all, on behalf of the Westminster community, congratulations to the team for an amazing season, and we are beyond excited to see what the future holds for the boys' swim program.