Distance Runners: Where Are They Now? – The Everett Brothers
Throughout the years, many great runners have graduated from Westminster and gone on to compete in cross country and track at the collegiate level. These student athletes were educated and equipped by Westminster to engage the world and change it for Jesus Christ. However, after they have left, we often never hear back on how their journey through college sports has been. It's time for that to change. 
After walking around the halls of Westminster, it is not difficult to realize that the Everett twins–Daniel and David–are the most accomplished distance runners to ever come through Westminster. In their senior year (2010-2011), Daniel and David Everett conquered the competition around the state in cross country and track finishing first and third in cross country, first and second in the 1600m, and second and third in the 3200m. They also won state in the 4×800 relay along with Peter Duell and Danny Keith. In addition, Daniel and David Everett competed at various regional and national meets. For instance, they ran at the Nike Cross Nationals Midwest Regional in the fall and the Festival of Miles in the spring. Daniel, also ran at the Foot Locker Midwest Regional, Dream Mile, and New Balance Nationals. 
After their impressive senior seasons, both Daniel and David went on to run at Division 1 schools. Going from high school competition to college is a big step, but the Everett twins worked hard and were able to overcome the odds. 
"My time running in college definitely exceeded any expectations I had coming in. I was fortunate enough to run for a couple of great coaches and with some really talented teammates in my time at Columbia University and Iowa State University that challenged me and helped me develop during my time in college," said Daniel Everett. 
After his accomplished high school career, Daniel Everett wasn't finished putting out fast times. In college, he continued out-racing his competitors as he improved more and more. 
"I finished with a personal best time of 4:00.67 in the mile, 3:42.82 in the 1500m, and 13:44.90 in the 5k. I was fortunate enough to run in 6 national championship meets: 3 in cross-country, 2 in indoor and 1 in outdoor," said Daniel, "Qualifying individually for a national meet was always something special given that only 16 people per event qualify indoors and 24 make it outdoors. I ended up making it in the 5k outdoor my sophomore year and indoors when I was a fifth year senior at Iowa State."
Given the small number of runners throughout the country that qualify for nationals in indoor and outdoor, competing at national meets in Division 1 is a very impressive accomplishment that most runners don't reach. Yet, Daniel beat the odds on multiple occasions and had the opportunity to compete against the best of the best. Sometimes, he even surprised himself by his own performances which is especially unlikely in a sport like distance running where expectations can be easily quantified through times in workouts and previous races.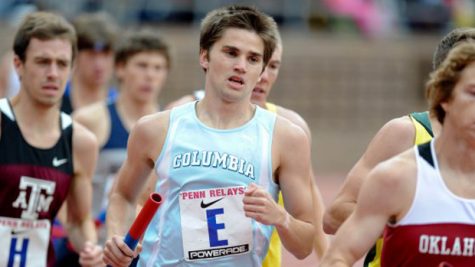 "I mostly ran the mile my freshman year and ended up moving up in distance my sophomore year to the 5k. In my first 5k on the track I ended up running 13:57 and setting the school record. This was definitely one of the few times my expectations were thrown out the window and I was surprised at what I was capable of," said Daniel.
Achieving success individually definitely speaks to the talent and work ethic of a given runner. However, distance running is not only an individual sport. A core aspect of the sport is the camaraderie among the team as runners work hard for each other and for the good of the team. One of Daniel's key highlights of his collegiate running career was experiencing this special kind of brotherhood.
"My junior year, our cross country team went on to win the Ivy League Cross-Country conference championship. The race was one of the coolest races I've run due to all the history of the conference and school spirit. Coming into the meet, Columbia had only won the conference championship three times previously. We had a really tight knit group of guys my junior year that had been working hard all year towards the goal of winning the conference title so to achieve that together was pretty special," said Daniel.
Certainly, Daniel experienced a lot of success at the collegiate level. Whether it was going to nationals, setting school records, or winning team championships, he did it all. Yet, he wasn't the only Everett brother competing in college. David Everett ran at another Division 1 school: Belmont University. 
When asked about his collegiate running career, David said, "Overall, it was a challenge. I struggled to find a balance between school, athletics and essentially working a full-time job."
Being a student-athlete at such a high level is certainly challenging for a variety of reasons, but it is especially difficult to manage so many things in so little time. Only so much can be accomplished in a day, and finding time to always get everything done as a student athlete can often seem impossible. However, even with these challenges David was still able to compete and attain athletic accomplishments.
"I did have some flashes of success including being all-region in cross country, but it took a lot more work than high school. Even though I struggled competitively, the ability to have a set group of people to socialize with was great. A lot of my friends to this day were teammates in college," said David. 
Apart from success, running brings people together and fosters relationships that will last a lifetime. So, no matter how accomplished a runner's career is, there will always be an inseparable bond between teammates after all of the miles, tough workouts, and races that they have ran together.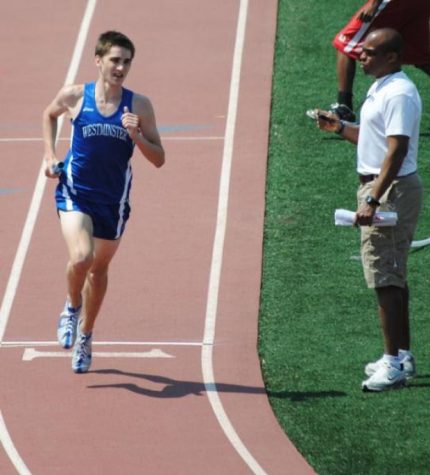 After graduating college, both David and Daniel Everett now work for FloSports (a sports media company that covers underserved sports). For instance, FloSports owns more commonly known running-focused sites such as MileSplit and FloTrack.  
"I currently live in El Paso, Texas with my wife who is attending medical school here. Before that, we lived in Austin, Texas for two and a half years," said Daniel. 
After competing in distance running for so long, evidently, the Everett brothers have not lost their love of the sport. Even though their mileage and level of seriousness is not what it was during high school or college, they still both enjoy running and keep it as a part of their lives. 
"I still run, but it's all for fun now. I've enjoyed exploring some trails around El Paso and hopping in some more unconventional races. For the last two years I ran Hood to Coast, a 12 person, 200 mile relay race with a group of guys from Austin. It's a pretty unique and fun (albeit miserable at times) experience," said Daniel.
"I do run most days. I try to run, at a minimum, 20 to 30 miles a week to maintain some level of fitness. I find myself happier when I exercise in the morning, so it works out well," said David.
Running isn't a sport that stops once a student athlete graduates high school or college. Running can continue to be an outlet for fun, stress release, and fitness for life.
After receiving a diploma from Westminster Christian Academy, Daniel and David Everett have had remarkable journeys through college athletics and adult life. Their names will live on as the best in the history of Westminster distance running. However, there still remain more runners that have left Westminster to run in college. In Part 2, these runner's stories will be told, and we will answer the question once again: where are they now?