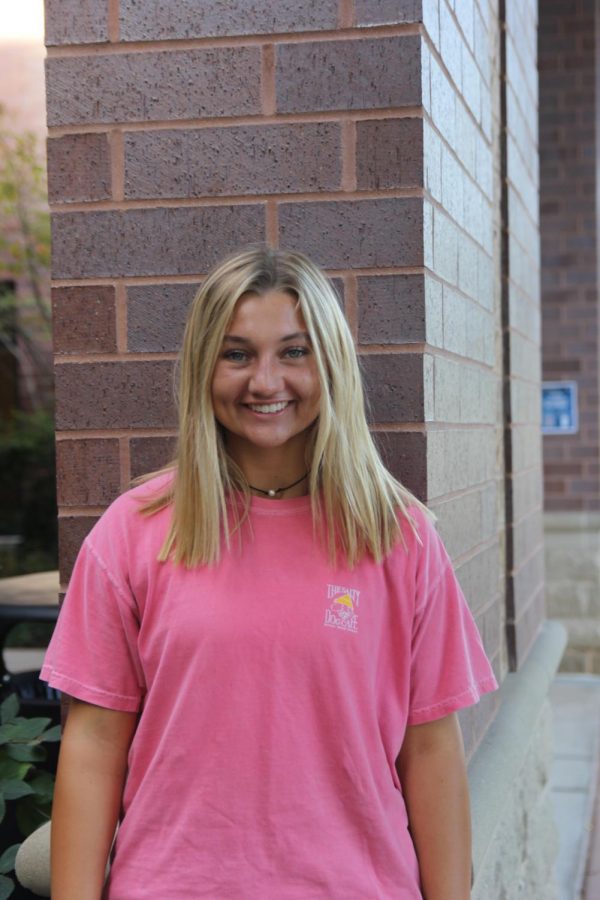 What does journalism mean to you?
Personally, Journalism to me means speaking your opinion and standing up for what you believe in.  It is not just about news and telling people the obvious, it is about voicing what you think as well and integrating your beliefs into the story.  
What are your interests?
I love tennis.  I have played since I was in 7th grade, so I would say sports is definitely one of my interests.  I also love little kids, I have a 4-year-old niece and a 1-month-old niece and I love babysitting them and spending time with the rest of my family.  I love to design, decorate, and organize as well.
What is your favorite quote?
"If you look at what you have in life, you'll always have more.  If you look at what you don't have in life, you'll never have enough."  -Oprah Winfrey
What did you want to be when you were 5?
When I was 5, I really wanted to be a veterinarian.  I absolutely loved animals and I still do.
What are three little things that brighten your day?
Seeing my dog Bear every day, people that I am not super close to making an effort by saying hi to me in the hallway, or little surprises from my best friends just to know they're thinking of me.
Ellie Jones, Staff Writer
Nov 20, 2020
Nov 09, 2020

photo gallery: 2020 powderpuff game

(Story)

Nov 09, 2020

Nail-biting Powderpuff Game Results in a Senior Victory

(Media)

Nov 06, 2020

What is COVID doing to businesses?

(Story)

Nov 06, 2020

COVID Sinks Hollywood Box Offices

(Story)

Oct 21, 2020

photo gallery: behind the scenes of the play

(Story)

Sep 30, 2020

Freshman Alexis Hackmann Earns Varsity Spot

(Story/Media)

Sep 28, 2020

Battle of the Apps

(Story)