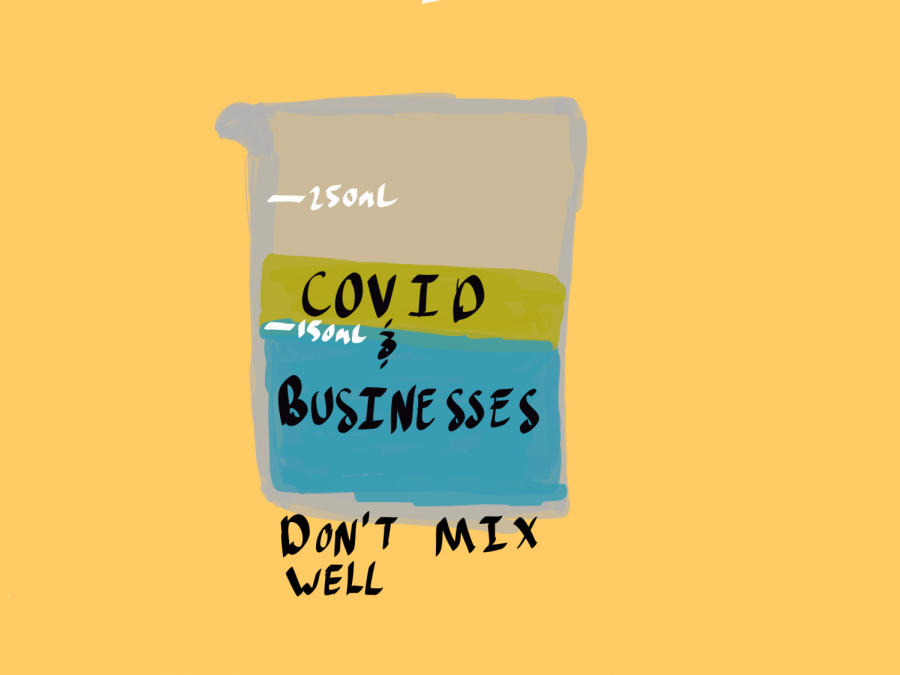 What is COVID doing to businesses?
November 6, 2020
COVID Cruising: How Different Cruising Industries Suffered
How cruise lines are dealing with Covid
COVID 19 has really hit the world hard, but the most affected business by far is the cruise industry. Cruise lines have lost millions of dollars and have gone in debt due to the virus. Early cases of COVID were found on the Diamond Princess and Grand Princess, owned by Princess Cruises. The Grand Princess was in Mexico and the Diamond Princess was in Japan. As soon as cases were reported aboard, both ships were quarantined.  These ships were the first cruise ships to be affected by Covid.
Cruises are very dangerous places to have COVID. A main reason for this is because it's a very small living space. For example, most ships are 600 to 1100 feet long and 90 to 150 feet wide. As a result of these small living spaces, these ships are especially deadly places to get Covid. 
Plans have been made to get cruising back in action in the US. Cruises in Europe are experimenting with a new type of cruise. They are having ships go out into the middle of the ocean and then turning around, instead of going to different destinations. This is supposed to help cruise lines to make money and help people relax, while still reducing the spread of Covid. Many hope that this will be temporary. It's not the same as going to different destinations. That's the entire point of a cruise. While cruising may never go back to normal, they are still working with what they have. 
Costa Cruises, a European cruise line has been given the green light to try this new type of cruising. They are currently doing this in Italy, sailing into the Mediterranean Sea. This is much better than what Royal Carribean is doing. Royal Carribean is not sailing at all because they own the biggest cruise ships in the world. Their ships can carry twice as many passengers as most other cruise ships, making it among the deadliest places to get COVID-19. Sadly, many other ships that sail from America are not sailing. The US has one of the biggest cruise demands in the world, making cruising very difficult. While cruising may never be the same, many lessons have been learned.
While Costa Cruises is owned by Carnival corporation and plc group, Carnival Cruises is still not sailing. Carnival says they will resume cruising soon, but know one knows this for sure. Cruising in America is still being questioned. Safety is a major factor. Will too many people be exposed to Covid if one passenger has it? That's the risk the cruise industry is willing to take
COVID Sinks Hollywood Box Offices
Coronavirus has negatively affected movie ticket sales and the film industry, causing many of the country's cinemas to permanently shut down.
Popcorn, slushies, reclined seats, 35×45 foot high-definition screens; sound familiar? Everyone knows the feeling of sipping on that blue raspberry Icee while watching their favourite Hollywood film. In 2019, by combining the top 5 movies of that year, the theatre industry made over 2.7 billion dollars in ticket sales. As of the month of October, according to Sarah Whitten, a reporter for CNBC, shares that only 21 per cent of all theatres in the United States are up and running.
Many individuals blame poor leadership qualities as the reason for the uprising failure of cinemas across the country.
"If the U.S. government would have taken this seriously when the shutdown began and mapped out a comprehensive plan of action, we'd all be sitting in our favourite theatres right now, watching Hollywood blockbusters in their normal habitat," said Jeff Block, an analyst at Exhibitor Relations.
Since the government officials gave business owners absolutely no time to make an alternate plan for businesses around the world, many of them, not just movie theatres, just could not financially survive. When quarantine first went into effect at the beginning of the year, it took everyone by surprise. Many knew that their businesses were destined to fail, movie theatres included.
As of October 16th, "Regal cinemas, the second-largest theatre chain in the country, announced that it would temporarily close its 663 theatres in the United States and Britain this week," said Nicole Sperling, writer for the New York Times.
Not only did the pandemic affect the theatres, but it also affected Hollywood itself, with no new movies being made and release dates constantly being postponed. Without the screen playing, no money is being made for anyone, including celebrities.
"We're just kind of on a wing and a prayer now," said The Atlantic. It's all a domino effect: movie theatres are shut down, so no movies are being filmed, so no actors are being used, which in turn means actors do not make as much money. None of the actors, producers, directors and etc. could have prepared for this.
Even though some theatres are open again, you will find barely anyone sitting in the seats.  While being open and operating, theatres are doing as bad as they have ever done, with everyone thinking that those leather seats are a COVID hotspot.  
"AMC theatres, the world's largest cinema's operator, lost $561 million in its most recent quarter as revenue collapsed because of the COVID-19 pandemic," said Los Angeles Times. What's sad about this is that AMC theatres have been in business for 100 years. Despite the fact that theatres are starting to open back up, they are doing worse than they have ever been. Many people wonder, what will the next few months look like for movie theatres? Will they still be around?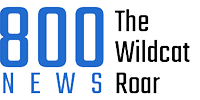 What is COVID doing to businesses?