Barn Bash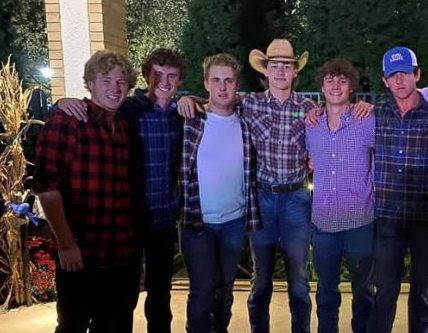 Instead of an old-fashioned homecoming, it was decided to change things up a little bit this year. Parents came together to create a more laid back, casual dance. Dress code was strictly cowboy boots, flowy dresses and flannels: country concert style. 
Towards the end of the dance, there was a gift card giveaway. Anyone who registered for the dance was eligible to win a gift card from one of multiple places.
"I was so excited to win my Target gift card, I'm always wanting more gift cards, and I can't wait to use it," said Sam Wardenburg, senior.
The event took place at the Culver Pavilion located at The Muny in Forest Park on Saturday night. The weather was a bit warmer than the usual chilly October weather. Parents greeted seniors as they walked in all the way from the parking lot, to the dance floor.
"I had a great time dancing with all of my friends, the scenery was absolutely phenomenal. It greatly exceeded my expectations," said Savvy Duncan, senior.
"Anna Fregene is my favorite dance partner, we had a great time on the dance floor," said Emma Yost, senior.
Overall, the Barn Bash was even more exciting than people would have originally thought. It was a time for seniors to come together and let loose, being able to enjoy their last Homecoming together. It was a special night.