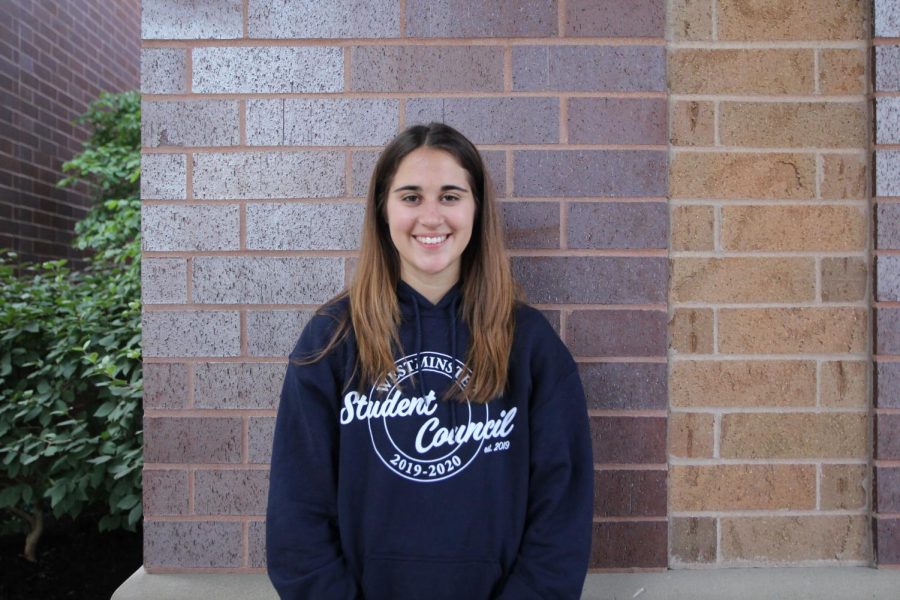 What does journalism mean to you?
Journalism means having a voice and sharing stories and opinions that matter and effect you as well as the people around you.
What are your interests?
I am interested in psychology, playing guitar, and politics.
What is your favorite quote? "
Be where your feet are" -anonymous
What did you want to be when you were 5?
I wanted to be a professional singer
What are three little things that brighten your day?
Driving on back roads with the windows down listening to music, playing with my cat, and watching Grey's Anatomy
Rebekah Sems, Feature Editor
May 27, 2020

Soulmates: Do they exist?

(Story/Media)

Apr 19, 2020

What Your Enneagram Says About You

(Story/Media)

Mar 25, 2020

COVID-19 Chronicles

(Story)

Mar 03, 2020

What You Need to Know About The Coronavirus

(Story)

Feb 21, 2020
Jan 28, 2020

Don't Go to College!

(Story)

Jan 20, 2020

Don't Go to College

(Story)

Jan 11, 2020

Baby, It's Called Context

(Story)

Nov 24, 2019

Where Your Demons Hide

(Story/Media)

Oct 29, 2019

The Cliff of Recovery

(Story/Media)

Oct 22, 2019

Stuck? Give These a Listen!

(Story/Media)

Oct 15, 2019

What is Impeachment Anyway?

(Story)

Oct 11, 2019

Why is Your Boyfriend So Much Like Your Dad?

(Story/Media)

Sep 20, 2019

Acknowledging the Worst but Hoping for the Best

(Story/Media)

Sep 08, 2019

A Lack of Feminism

(Story)

Sep 08, 2019

Growing The Academy

(Story)

Feb 12, 2019

What Princess Leia and I have in Common

(Story)

Jan 31, 2019

Homeschool Versus Westminster: The Pros and Cons of Each and my Own Experience

(Story)

Nov 26, 2018

High-School vs College

(Story)

Nov 05, 2018

Petke: A Family Man

(Story)

Nov 02, 2018
Oct 05, 2018

Let's Talk About It

(Story)

Aug 31, 2018