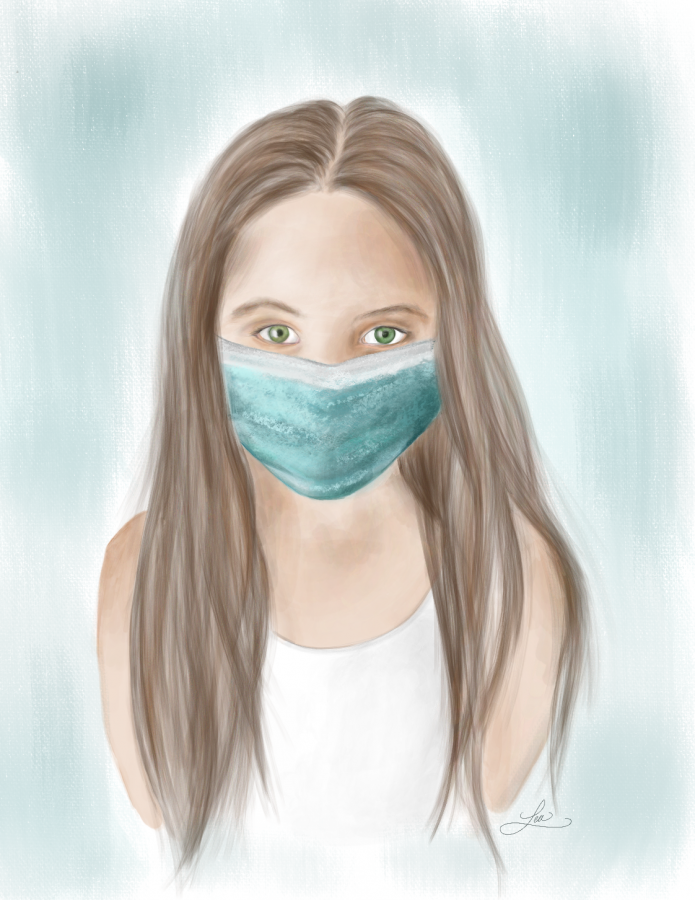 What Even is the Coronavirus?
The outbreak of this new disease in China has caused a lot of fear and questions
Here is a quick rundown of what we know so far. I did some of my own research to clarify what the disease is and how dangerous it actually is.
First of all, the coronavirus is actually "a large family of viruses that cause illness ranging from the common cold to more severe diseases such as Middle East Respiratory Syndrome (MERS-CoV) and Severe Acute Respiratory Syndrome (SARS-CoV)," according to The World Health Organization (WHO).
Therefore, this virus is not just one disease but actually a range of diseases that vary in severity. The outbreak of the virus in China is called a novel or new Coronavirus (COVID-19) which is scary because it has never before been found in humans. 
The virus presents itself as a respiratory illness but other symptoms include fever, cough, shortness of breath, and breathing difficulties. However, experts have discovered that symptoms may not appear until up to 14 days after having been infected. Obviously, this is alarming since someone can be oblivious to the fact that they are carrying the disease and pass it on to others for up to two weeks before the symptoms are apparent. 
What is known about the Coronavirus is that it is zoonotic, which means that the disease is transmitted between animals and humans. The new Coronavirus that is spreading throughout China has largely been passed through human interactions. Similar to how the common cold is passed through people being in close contact with each other, the new Coronavirus has been transmitted by infected individuals sneezing or coughing and others breathing in the respiratory droplets released by the infected person. 
According to Aljazeera, an independent news organization, the spread of the disease seems to have started at the Huanan Seafood Market since many of the first individuals infected worked at that market. In fact, on Dec. 31, 2019, the first cases of the strange new disease were reported, although authorities could not identify the virus. On Jan. 7, however, Chinese officials declared they had discovered a new virus, naming it 2019-nCoVo (WHO later officially named it COVID-19) and placed it as a member of the coronavirus family. While it was relieving to finally identify the virus, China was suddenly struck with deaths.
In fact, Aljazeera reported that "On Jan. 11, China announced its first   death from the virus, a 61-year-old man who had purchased goods from the seafood market. Treatment did not improve his symptoms after he was admitted to hospital, and he died of heart failure on the evening of Jan. 9."
Death is the extreme result of COVID-19 and is very possible since the illness can cause kidney failure, pneumonia, and Severe Acute Respiratory Syndrome (according to WHO). As of now, China has reported 1,770 deaths and 70,548 cases. However, other countries have also been impacted by the coronavirus with cases being discovered in Thailand, the U.S., Nepal, France, Australia, Malaysia, Singapore, South Korea, Vietnam, Japan, India, Philippines, Russia, UK, Spain, Sweden, Canada, Germany, UAE, Belgium, Egypt, and Taiwan. Most of these countries have only had one or two cases of the virus, but Europe as a whole has had 30 people infected, and several countries have reported deaths due to the disease. 
As a result of the outbreak of COVID-19, transportation to China has been suspended until the crisis is under control. However, since WHO declared COVID-19 a global emergency on Jan. 30, and as no cure has been found, it is likely that flights to China will be shut down for quite some time. 
As of now, there is no vaccine for the Coronavirus disease, and it is highly unlikely that one will be ready for the public within the year. Therefore, WHO and other health organizations are continuing to stress the importance of washing your hands and avoiding contact with anyone who may be coughing or sneezing. 
In fact, Centers for Disease Control and Protection (CDC) released the best methods for prevention against the disease: "Avoid close contact with people who are sick, avoid touching your eyes, nose, and mouth, stay home when you are sick, cover your cough or sneeze with a tissue, then throw the tissue in the trash, clean and disinfect frequently touched objects and surfaces using a regular household cleaning spray or wipe, wash your hands often with soap and water for at least 20 seconds, especially after going to the bathroom; before eating; and after blowing your nose, coughing, or sneezing."
While there is still plenty unknown about COVID-19, the research proves that this disease is dangerous and deadly in severe cases. In order to be safe from the Coronavirus or any illness, be sure to wash your hands and stay home if you aren't feeling well.