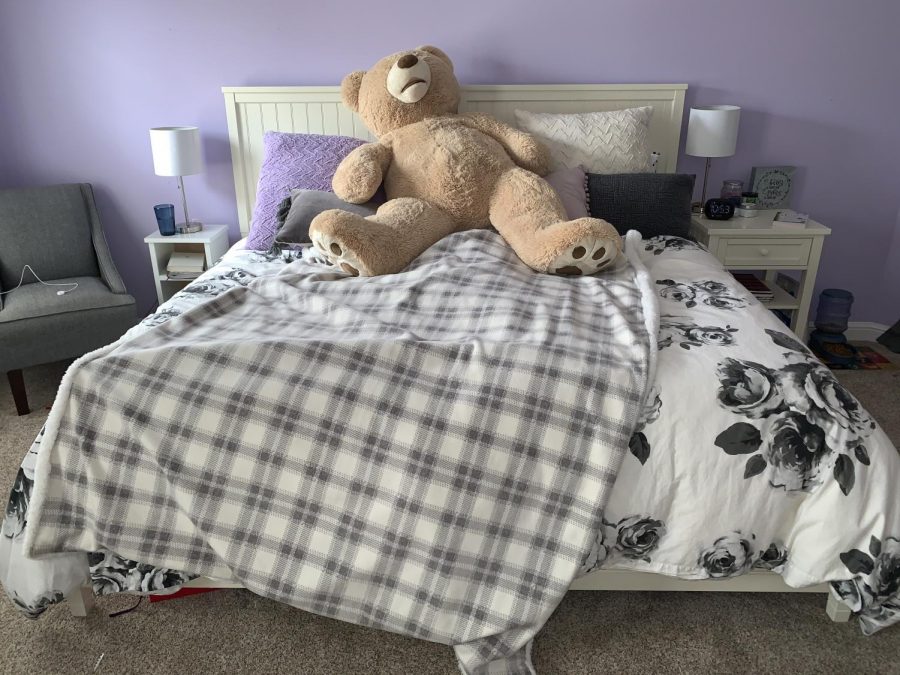 COVID-19 Chronicles: Rebekah
Mega beds, playing every single board game my family owns, and watching baseball documentaries is how my family is coping with quarantine.
When my sister returned home from college, we debated about what we could do to make this strange time more exciting and different. We concluded that the best idea was to make a mega bed. By pushing together our two twin beds, we made a king size bed and piled on extra pillows and blankets. The result was a giant comfy bed and a whole new room. As I have talked to friends and been on social media, I've noticed that the idea of making a fort, rearranging rooms, or making other comfy lounging spots is a common activity people are participating in while in quarantine, and I completely understand why.
The other day, my younger brothers and I made a commitment to ourselves that during these next few weeks, we would play every single game that we own. So far we've been doing pretty well, playing an average of three games a day. Some games, like Life, have been a fun and enjoyable experience to play while others, like Boggle (why we even own that game I have no clue), were a struggle and we simply had to power through to mark it off the list. I'll let you know how Settlers of Catan is when we get there.
My three older siblings, back from college, have already been doing online learning for their classes for a few days now. So lately, mornings have consisted of three different lectures taking place in different areas of the house, my dad on his business calls, and my mom cooking meals in the kitchen. My little brothers and I are also now learning online, so everyone is (for the most part) quietly working for several hours in the morning before the break for lunch.
Homeschooling and online school in particular is actually not that strange or weird for me since I was homeschooled until seventh grade and did online school in tenth grade. My older brother, Nathaniel, and I took a break from Westminster during my sophomore year and his junior year to travel more and try new activities and found that online school was the easiest way to do that. So while it has been a new and strange shift to make part way through the school year, I have found that my year of online school has really put me at an advantage when it comes to e-learning, though I know that's not the case for everyone.
In this crazy time, I have actually been impressed with how well people, and America in particular, have handled the quarantine. I've been pleased to see many celebrities on social media posting videos to encourage folks to stay home while others have even been doing live "concerts" for their fans by playing music and singing from home or like Jimmy Fallon hosting his show from home. It's been encouraging and actually uniting to see that everyone is in the same boat and trying to make the best of it even amidst devastating disappointments that everyone is facing.
For my family, the baseball season being cancelled has been the biggest disappointment. No sports to watch has been a total nightmare for my brothers, and the other night we resorted to a baseball documentary. And while it's not even close to the same, my brothers have been playing Wii baseball and when it's not disgusting and rainy out, basketball outside.
After a week of quarantine, I haven't left the house except for one or two trips to the store and a walk outside, but as a natural homebody, the lockdown has not been as debilitating as I originally thought it might be. However, this is week one, so time will only tell…