Stuck? Give These a Listen!
Freshen up your playlist with these six artists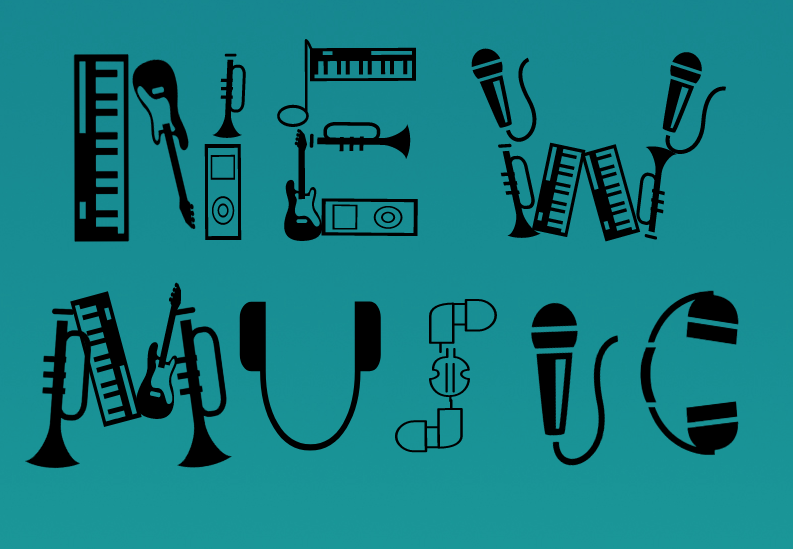 Everyone at some point in their life knows what it's like to get in a rut when it comes to music. Often times we get stuck listening to the same five songs over and over again until we can't handle it anymore. Personally, I know the struggle of not knowing what new music and artists to check out and listen to, so I've come up with a list of six artists and songs to help you out in your search for something new.
"My Stress" – NF (rap)
If you're looking for a new rap/hip hop artist, NF has risen to fame just over the last couple of years with the release of his song "Let You Down" in 2017. In his new album, "The Search," which has been featured in a college game day commercial, NF gets real about his struggle with fame and the stress of dealing with mental health issues. While NF is still fairly unknown, he has had two albums hit number one on Billboard and is continuing to rise in fame. If you want a new and upcoming artist who has relatable music to high school teenagers, give NF a listen.
"She" – Jake Scott (alternative)
If you enjoy music that is more chill and relaxed, I would suggest Jake Scott. His music does not necessarily fit into a specific genre but is categorized as having an alternative style. In his newest album "Like This," as well as albums in the past, Scott mostly sings about romantic relationships, both heartbreaking and touching songs. For the most part, Scott is not given much recognition but has a steady following with a similar sound as Jeremy Zucker and Vance Joy. If you like or want to try listening to a more alternative style of music, I would recommend you start with Jake Scott.
"Clean" – Travis Atreo (cover artist)
Sometimes we like a song better when someone else takes it and make it his or her own. For those of you who enjoy cover artists who take popular songs and remake them, Travis Atreo is a great singer to try out if you haven't yet. Atreo is best known for his cover of Taylor Swift's "Clean," but has other renditions of songs like "Die a Happy Man" by Thomas Rhett and "Eastside" by Halsey. In addition to his covers, Atreo has also released a few of his own singles and EPs, but he is mainly focused on giving popular music a new sound.
"GOOD LORD" – Abby Anderson (country)
If you like country music, then you know the well-known artists such as Florida Georgia Line, Tim McGraw, Luke Bryan, and so on, but most have probably not heard of Abby Anderson. Anderson is a new country artist who MusicReview says is the "Next Big Thing for 2019," and she has already gained traction with her hit: "GOOD LORD." She has been rising to fame in the last couple of years and is a fun new country artist to check out.
"Fast Car" – Tracy Chapman (oldie)
Sometimes the best music has been around for a little while and needs to be refound and enjoyed. Tracy Chapman's "Fast Car" is her most popular song and has been covered by other famous artists like Khalid and Justin Beiber. "Fast Car" was released in 1988 after Chapman had recently risen to fame in 1987. She is known for her music that addresses social and political issues in a simple and moving way. If you enjoy music that is more old school with deep meanings, give Tracy Chapman a listen.
"First" (Deluxe Sessions) – Lauren Daigle (Christian)
As for Christian music, Lauren Daigle is a young artist who has a rich sounding voice with music that has even made it onto pop stations. Her songs such as "How Can It Be" and "Trust In You" have been very popular on stations like JoyFM, but if you're looking for a different sound, a stripped down version of her song "First" can be found on Deluxe Sessions among other acoustic versions of her songs. Lauren Daigle has tremendous talent as a young Christian singer who sings about truth and gives encouraging reminders to her listeners.
While these are just a few suggestions, hopefully these six artists can help jumpstart your search for new music!