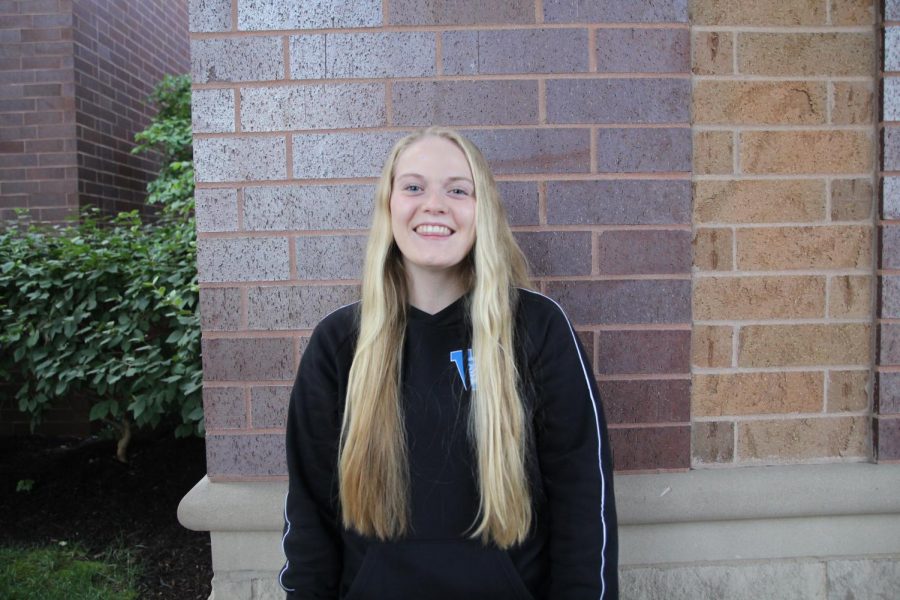 What does journalism mean to you?
Journalism is, simply put, the pursuit of truth. I believe as a journalist it is my responsibility to not only constantly be in pursuit of the truth but also to share what I learn and discover with the world. Journalism is an opportunity to explore pieces of my life and the world around me that I would never come in contact with in any other class. It is a chance to tell stories, inform my community, dive deeper into my own opinions, better understand the views of others, and to allow my readers to do the same.
What are your interests?
Field hockey, reading, writing, traveling, photography, medicine, missionary work, and working with kids (especially babies)
What is your favorite quote?
"I would rather stand with God and be judged by the world, than stand with the world and be judged by God."
What did you want to be when you were 5?
I wanted to be a "baby doctor," and my answer hasn't changed. Although, more specifically, I want to be a neonatologist now.
What are three little things that brighten your day?
1) My dog Tucker wagging his tail and jumping up on me when I get home everyday 2) Listening to one of my very favorite songs 3) Spending time in prayer or reading scripture
Ava Bidner, Content Editor in Chief
Mar 25, 2020

COVID-19 Chronicles

(Story/Media)

Mar 04, 2020

To Skip or Not to Skip?

(Story)

Mar 03, 2020

Go Get That Sticker!

(Story)

Feb 19, 2020

The Story of Spirit Week

(Story)

Jan 28, 2020

Welcoming Discourse

(Story)

Jan 27, 2020
Jan 11, 2020

The Superior Season

(Story)

Jan 07, 2020
Nov 28, 2019
Nov 28, 2019
Nov 28, 2019

Supporting/Opposing: Freedom of Speech

(Story/Media)

Nov 23, 2019

In Response To. . .

(Story/Media)

Sep 25, 2019

Thrown into the Deep End

(Story)

Sep 24, 2019
Sep 20, 2019
Sep 08, 2019
Aug 13, 2019

Lights Out, School's Out

(Story)

Mar 19, 2019

10 Ways to Survive Second Semester (Post Spirit Week)

(Story)

Feb 01, 2019

The Finals Feud

(Story/Media)

Nov 26, 2018

"Fish are Friends, not food"

(Story)

Nov 02, 2018

Hidden Under a Bushel?

(Story)

Oct 08, 2018

Is Juul Still Cuul?

(Story)

Sep 11, 2018

Hiking in the Holy Land: Making The Bible Actually Come to Life

(Story/Media)

Apr 16, 2018

Westminster Welcomes Wee Wildcats

(Story)

Apr 12, 2018

Sophomore's Lead Special Olympics

(Story)

Feb 20, 2018

The Future Written in Red

(Story)

Feb 01, 2018

Sophomores Flying High

(Story)

Jan 23, 2018

A Step Towards Service

(Story)

Dec 01, 2017

Decking the Halls…in November?

(Story)

Nov 29, 2017

O Come to the Controversy

(Story)

Sep 26, 2017

A Teacher's Chance to Transform Lives

(Story)

Sep 15, 2017

Private Education is the Clear Choice

(Story)

Sep 11, 2017

When the Classroom Becomes the Course

(Story)