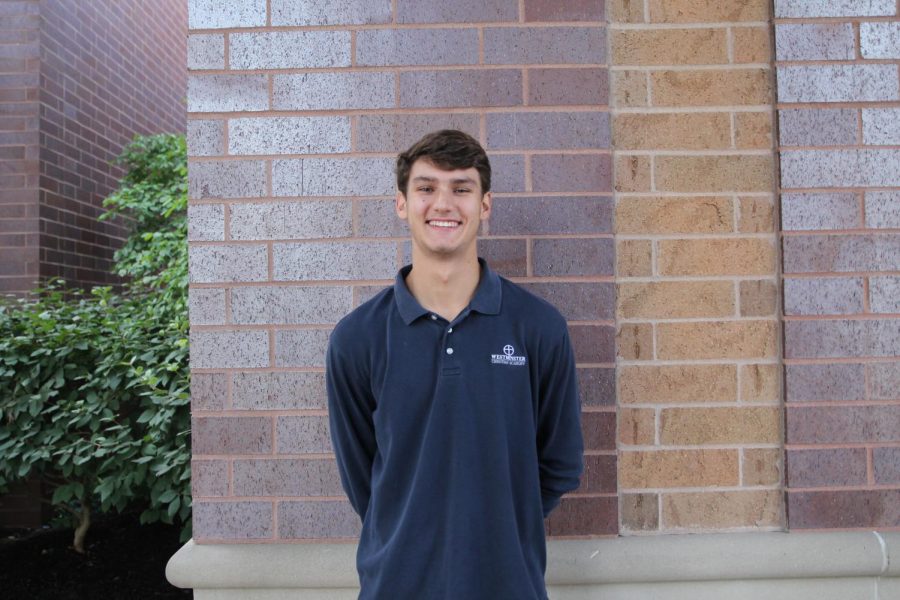 What does journalism mean to you?
Journalism is my chance to allow people to know what is going on in the community around them. Doing my podcast, I like to put in my own personal input about topics while also hearing other people's input. I also enjoy adding humor into my writing because I feel that it makes it more pleasant for the readers.
What are your interests?
My interests are sports, music, and movies.
What is your favorite quote?
"I'm just myself. That's the best way to put it." -Post Malone
What did you want to be when you were 5?
I wanted to be a power ranger.
What are three little things that brighten your day?
Warm blankets, crushed ice, and laughter.
Koby Schmer , 800 Sporting Staff Writer & Podcast Host
Jan 24, 2020

Girls Swimming Qualifies for State in a Variety of Events

(Story)

Jan 24, 2020

Brennan Orf: Mr. 1,000

(Story)

Jan 14, 2020

Wildcats Complete the Evening Sweep with Two Big Wins at Home

(Story)

Jan 07, 2020

Winter Break Recap: Boys Basketball

(Story)

Dec 03, 2019

Wildcats Get Overtime Win against St. Dominic

(Story)

Nov 13, 2019

Parkway Central Brings an End to Wildcats' Best Season in a Decade

(Story)

Nov 05, 2019

Always Improving: Field Hockey Season Recap

(Story)

Oct 31, 2019

Softball Wrap-Up: Thank You Seniors

(Story)

Oct 17, 2019

Softball Heads to Districts as they Look to Repeat

(Story)

Oct 02, 2019

September Player of the Month: Reese Earleywine

(Story)

Sep 17, 2019

Field Hockey Week 2 Update

(Story)

Dec 12, 2018

Where Are They Now: Aaron Cook

(Story/Media)

Oct 15, 2018

LJ Minner: He's a Freshman

(Story)