Parkway Central Brings an End to Wildcats' Best Season in a Decade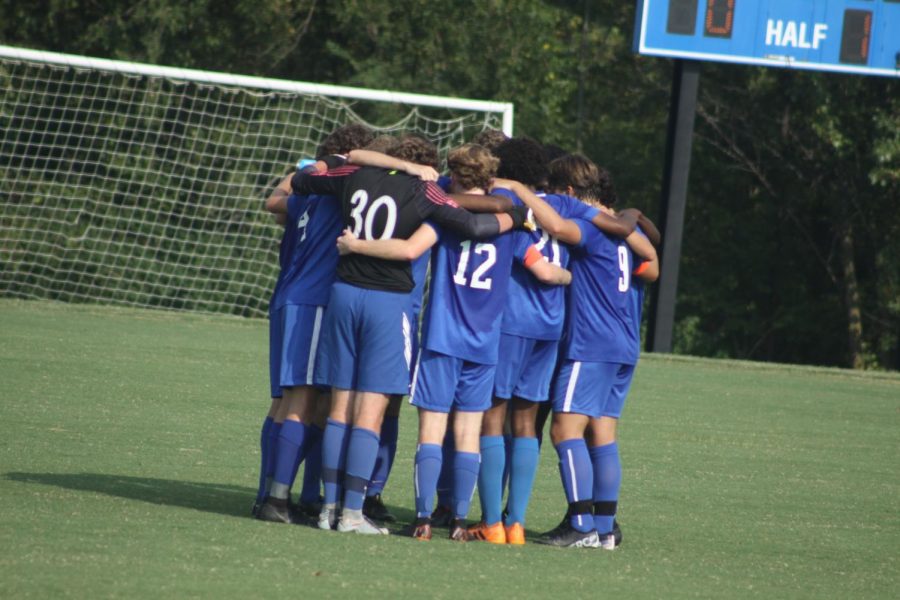 The Westminster men's soccer team took a tough 4-1 loss this past Tuesday evening in their game against the Parkway Central Colts. With the loss, the team's season comes to an end, leaving their record at 14-7.
In the game, the Colts came out firing off the bat, scoring two goals in the first half and not letting the Wildcat offense get too deep in their zone. At halftime, the score was 2-0, and Head Coach Dan Legters tried to rally the troops in the second half to stop the bleeding. As the second half started, the dominance of the Colts was far from over as the Colts knocked in two more goals. In the final minutes, the boys in blue finally put in their first goal thanks to a misplay by the Central goaltender. At the final buzzer, the score was 4-1.
Though the season came to an early end for the team, it was easily one of their best seasons in the last decade as they racked up their most wins in ten years. In the Wildcats 14-win season, nine of the wins were shutout victories. The biggest wins of the fall were the 2-0 win against Ladue and the 2-1 upset against MICDS. In mid-season, they even managed to rank as one of the top small schools in the area.
As the season ended, so did the careers of five key senior players: Will Mason, Danny Sacco, Pierce Dunne, Trent Grass, and Mike Lemp. Losing these players will surely hurt, but this team is full of players from all grades that should carry them well into next season. A good core of junior players that consists of Luke Laughlin, Aidan Kline, and Andrew Smith should have the team ready to go next year.
Losing senior Pierce Dunne will also provide an opening for the goalkeeper spot, and it looks like junior Lincoln Chimento will fill that role. Chimento is no novice to the position, for he played 275 minutes this past season and ended with a record of two wins and one loss.
The Wildcats made some waves and did better than a lot of people were expecting this season, but now, it is time to move on to the next phase for the soccer program.