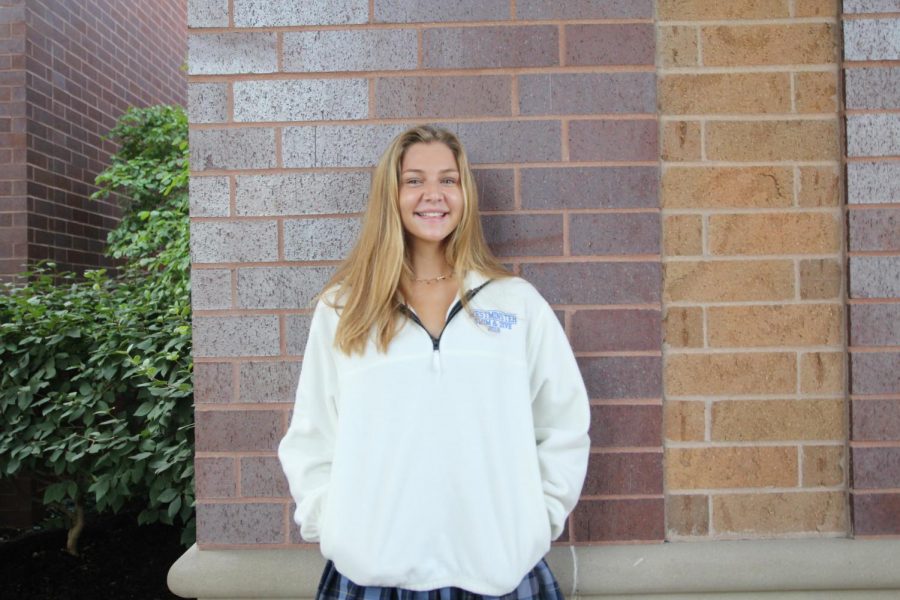 What does journalism mean to you?
A way to express opinions and share ideas in a way that can be shared with a lot of people at one time.
What are your interests?
Volleyball, Swimming, Paddle Boarding, Concerts
What is your favorite quote?
 "I have found that if you love life, life will love you back." - Arthur Rubinstein
What did you want to be when you were 5?
A veterinarian
What are three little things that brighten your day?
Coffee, my friends, and my dog
Grace Skiljan, News Editor
May 28, 2020

So Much Sleep, So Little Time

(Story)

Apr 16, 2020

Quarantine Corner

(Story/Media)

Mar 25, 2020

COVID-19 Chronicles

(Story/Media)

Jan 27, 2020

Australia in Ashes

(Story)

Nov 02, 2019

Descent into Madness

(Story)

Oct 20, 2019

Westminster Reaches New Heights in the Theatrical Production of Peter and the Starcatcher

(Story/Media)

Oct 14, 2019

Pawprint Holds Grand Reopening

(Story/Media)

Oct 08, 2019

Cheerleaders and Football Players Perform Together at Homecoming Pep Assembly

(Story)

Aug 27, 2019

Seniors Travel to High Hill Christian Camp for Senior Retreat

(Story)

Mar 19, 2019

Ella Polski: The Drama Queen

(Story)