Junior Annessa Shively Chooses Arkansas to Play Soccer
Earlier this month, Annessa Shively verbally committed to Arkansas to play division one soccer.
"It had been my dream since freshman year to play D1 soccer, and now it's coming true," said Shively.
Annessa has been playing soccer since second grade. She fell in love with the game then and still loves it now. She is playing for Scott Gallagher during the club season and has been on the varsity soccer team at Westminster since freshman year. 
"Annessa is a type of player that every coach would love to have on their team.  She is a tireless worker, it doesn't matter if it's practice or games–you know what you are going to get from Annessa. She makes the players around her better, she not only wants to win and compete but she also wants to enjoy being with the team and have fun with the team" said Dan Legters, girls varsity soccer coach.
This work ethic and character helped set her apart. Shively received offers from Mizzou and Samford as well as Arkansas. 
"I decided Arkansas was the best fit for me because I really liked the coaches and the campus."
Annessa definitely does not take this opportunity for granted. 
"God has blessed me with the ability and opportunity to play for a great program like Arkansas, and I hope that others will see Him through my performance and actions on and off the field."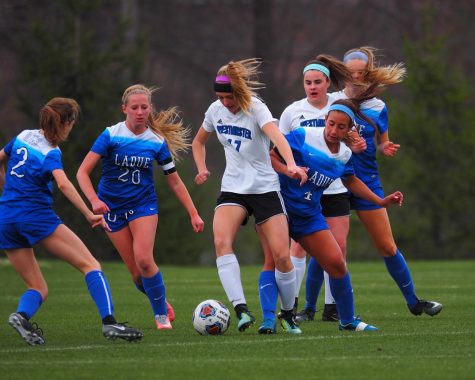 She continued on about what a great opportunity it is to play soccer at such a high level.
"I am extremely excited and grateful for this opportunity, especially everything my parents. Have done to get me here. I know that all the traveling for camps and games these past few years has been expensive, so I'm very thankful that they've been willing to spend the time and money to help me succeed," she said.
In addition to being a stellar athlete, Annessa is a dedicated student. In college, she is most likely going to study journalism. She is currently on the broadcast team where she creates videos and is a news anchor. In everything she does, she gives it her all. She will be a great addition to the Arkansas soccer team.