Chill Out
Three reasons why the Americanized Christmas season is overrated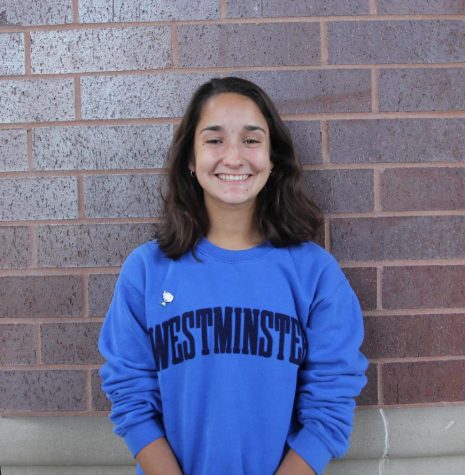 More stories from Ava Hollmann
As a Christian in America, the Christmas season is blown way out of proportion. While of course this means that the "reason for the season"- the birth of Jesus – is usually muddied in this mess, I personally can't even find much fun in the distraction. In other words, I find the season stressful, overrated, and underwhelming. And here are three reasons why:
1) Ahhh, Christmas in America, the start of which is Nov. 1. Immediately following Halloween, stores are all too eager to swap the chocolate with candycanes, the plastic skeletons with blow-up Santas, and pumpkin candy buckets with velvet stockings. Thanksgiving barely has any shelf space except in select canned sections of grocery stores. For this reason, it's true that Christmas is basically it's own season, in that for two months, we are completely preoccupied with decorating, traveling, buying, and eating, all while hibernating in our suburbs or zipping about in our heated SUV's, drinking Starbucks, and listening to Christmas songs. But even after December ends and we have been blissfully rung into the new year, we spend January in the gym with false hopes of getting back into shape, or into shape at all. And then, at the end of the month, we slyly abstain from going to the gym anymore by well-worn excuses and a liberated knowledge that we can retreat back into hibernation. What a cozy, lazy relief.
2) Mmm. Christmas songs. Not only are they projected from just about any speaker that makes sound, but they are too catchy and unrealistic. Why must one sing about a doe with an abnormally bright nose? Or chime along with Mariah Carey for the fiftieth time about a mystery man who doesn't make time for her? I don't think this is necessary. The best of all, though, has to be "It's the Most Wonderful Time of the Year" by Andy Williams. Caroling, scary ghost stories, and mistletoeing all make appearances in the song, and are still so obviously (not) relevant today. If sung enough, it's almost like the cult chant for Christmas, as in if you sing that it's the most wonderful time of the year, you can somehow watch your stress melt away.
3) Now let's talk about the fat old man. I am, and always have been, thoroughly confused as to why the youth of this country have been taught to revere a mystical figure who has so many flaws. First, Santa apparently lives in the north pole with elves as his toy-making slaves in what could be considered a sweatshop because of how many toys they crank out, with the meager payment of gumdrops and Christmas cheer. Santa's Workshop? More like Santa's Sweatshop. Two, he explores the entire world in a single night with the help of ageless, magical reindeer; Protection for the Ethical Treatment of Animals (PETA) should be quaking. Three, he enters houses, through chimneys, which is not only trespass- ing and disgusting, but also impossible considering his plump physique. Four, he stuffs his face with probably billions of cookies and glasses of milk, and yet is not dead of gluttony. The man is an anatomical wonder. Five, he is the motivation for children to actually have good behavior and love their parents; it is a warped transactional system to motivate kids to be decent human beings. And six, parents not only allow, but embrace the fact that he is a stalker that "sees you when you're sleeping" and "knows when you're awake." Creeper.