We all love to wear merchandise from our school. Whether polos, hoodies, or quarter zips, wearing clothing that identifies us as a Wildcat makes us feel like we're part of a bigger community. However, many students in the Westminster community believe that the prices of Westminster merchandise and food are too high.
First of all, families at Westminster already pay $20,000 per year for their education. Although this may be an inconsequential amount for some families, many families with students at Westminster have to make big sacrifices in order to afford tuition. 
Secondly, some students report that the cafeteria is overcharging them for consistently inconsistent products. 
"The size of the cookies just aren't the same everyday," says sophomore Ava Fichter, "one day you'll get a nice big one and the next day it's tiny." 
While these homemade offerings are delicious, there appears to be growing inconsistencies among them. The standard price for all cookies is $1.75, the sizes can vary.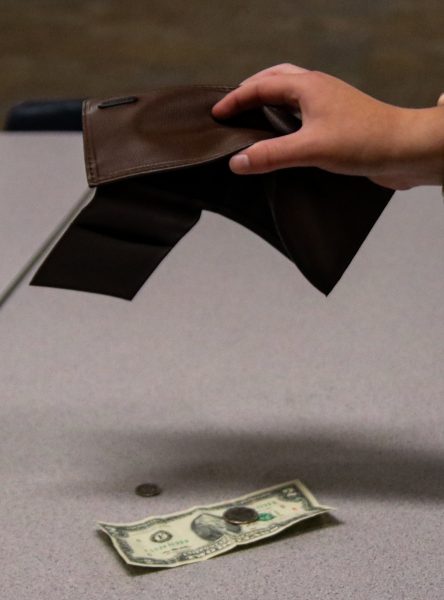 Finally, the price of merchandise at Westminster is considered unreasonably priced by the students because they believe that Westminster could make its merchandise cheaper while still making a profit. Most of Westminster's merch comes from well-known and reputable brands such as Adidas, Nike, and Under Armor just to name a few. Perhaps if Westminster sourced materials from different brands, they could provide more affordable options. 
However, Mrs. Teresa Ingram, the manager of Westminster's bookstore, believes that the prices at the bookstore and lunch line are fair because they are well below market value, fund Westminster's scholarship program, and have only increased in price due to market wide inflation. 
When dealing with highly reputed brands as Westminster does, they have a certain standard for the sales and quality of their products. Just like any other retail company, Westminster has to pay a high price for quality sportswear brands and in order to make a profit, they have to upcharge the price of their garments. 
Furthermore, the funds accumulated from bookstore sales are dedicated towards paying off the tuition of families that cannot afford to send their children to Westminster. The price of tuition is fairly high and many families with lower income cannot spend $20,000 on an education for their children, so as a solution for these families struggling to pay tuition, Westminster founded its tuition assistance program. 
"Over the past year, the prices of paper, food stuffs, and apparel production have risen significantly across the market, which has increased the price we have to charge for paper products as well as outerwear," said Ingram
Inflation has always been an element of the American economy, and the prices of goods on the market are constantly rising. In order for the bookstore to make a profit in light of the rising material rates they have to lower the prices of the products. 
The prices of food and merchandise may seem extreme to some students, but Westminster charges the prices it does for a reason. Inflation and production costs are unavoidable parts of running a business and adaptations in pricing are how businesses make a profit in the face of such changes. So the next time you see a new piece of overpriced Westminster swag, consider the factors that make the price high.