Best of the Best in the Midwest
St. Louis has many attractions and facilities which contribute and stand out worldwide.
St. Louis–once known as the "Gateway to the West" and the beginning of freedom and opportunity in America–now is most widely known as an average midwestern city. It may be most famous for its shockingly thin crust pizza and iconic frozen custard destinations, but contrary to popular belief, there is a surplus of world class destinations and attractions in St. Louis than first meets the eye. From music to art to science, St. Louis is an unexpected home to a number of world-renowned destinations.
Powell Hall, the venue which hosts one of the greatest Symphony Orchestras in the nation, lives right in the heart of St. Louis city on N Grand Blvd. The beautiful venue was first constructed in 1925 but artfully renovated in 1966 through a generous donation from the widow of St. Louis businessman Walter S. Powell. The world class orchestra rivals some of the best across the country, and Powell Hall's elegance and charm certainly reflects this. Its European-influenced design transports any visitor to Versailles with hues of deep red and brilliant gold finishes surrounding all who enter. 
On top of the visual elegance, the venue is thoroughly appreciated and enjoyed by those who have the opportunity to play in it. "It has warmth that enhances a performance…a pleasure for a musician. Powell Hall is first-rate. It ranks with Carnegie Hall in New York and Symphony Hall in Boston." said violinist Isaac Stern. Powell Hall provides an experience for both the musicians and the audience—making it a hidden midwestern gem in the heart of St. Louis.
Just a short drive away from Powell Hall inside of iconic Forest Park, which exceeds New York City's Central Park by 500 acres, lives the St. Louis Art Museum. Sitting at the top of Art Hill, it towers grandly above the park and contains some of the most famous works of art to be created. From Monet (including one of his famous "Water Lilies" paintings), to Picasso, to lesser-known works such as a current exposition containing traditional Native American artifacts and artwork, the St. Louis Art Museum does not fall short in expositions of great works. Containing a total of around 34,000 pieces, the museum rivals art museums in cities across the country. 
Recently, longtime donor, board member, and art curator Emily Rauh Pulitzer donated 22 works, adding immense value to the St. Louis Art Museum's permanent collection."These works are, by themselves, an art historical primer. They will[…]cement this institution's reputation as one of the premier art museums anywhere," said Min Jung Kim, Barbara B. Taylor Director of the Saint Louis Art Museum. He could not be more right, these artists—including Pablo Picasso and Andy Warhol—are household names which immensely help the reputation of the museum.
Aside from the arts, St. Louis contributes worldwide to the sciences, partaking in the conservation, preservation, and research of both plants and animals through the St. Louis Zoo and the Botanical Gardens.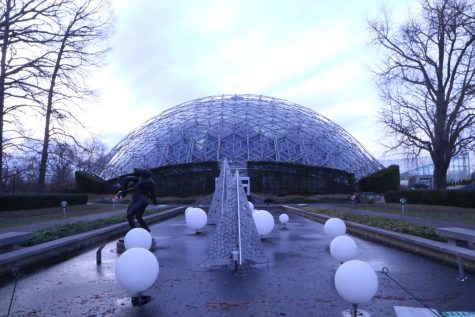 Aside from the beauty of the lush gardens, the Missouri Botanical Gardens is a facility which dedicates itself to plant conservation around the world. Founded in 1859, the once-small garden is now an international leader in research on plant evolution and founder of the world's largest botanical database, "Tropicos." Through Tropicos, scientists all over the world are able to collaborate and share research—"the Garden's research activities are carried out in collaboration with institutions in each host country. Garden scientists train local botanists and build research capacity in countries with the greatest biological diversity, to assist them to conserve and sustainably manage their botanical resources" (From the Missouri Botanical Gardens website).
Along with the research they do, the gardens themselves are a large facility which contains unique and beautiful plants, interactive tours, museums, cafes, and more. 
Across town at the St. Louis Zoo, they have dedicated ample money and time to animal conservation worldwide. Consistently on Travel + Leisure Magazine's list of the top zoos in the country, it is showstopping not only for its incredible exhibits and completely free cost of admission, but also for its internationally-recognized strides and initiatives in animal conservation. With conservation initiatives such as their WildCare Institute, which supports areas worldwide with threats of disease, poaching, and extinction, as well as many other foundations they support, it is no wonder the St. Louis Zoo is recognized every year for its incredible work.
As a part of their WildCare Institute, they work with seventeen different different animals and areas in the world. One of those seventeen projects includes the Center for Asian Elephant Conservation, whose goal is to prevent this endangered species from extinction worldwide. "Through a ground-breaking research project, based in Myanmar, a framework will be developed for elephant release that incorporates a diversity of scientific approaches at all decision stages[…]30-50 elephants will be released into the wild in the near future to gain a deeper understanding of which animals are most likely to succeed in the wild…" (from the St. Louis Zoo website).
St. Louis natives often find it difficult to recognize the art and research which can be found in the city, but the worldwide recognition this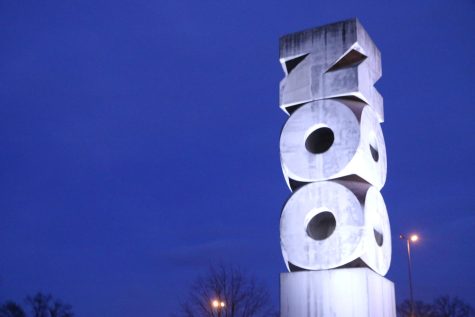 seemingly insignificant city has gained makes it hard to ignore. The Midwest may not have the prestige of cities such as New York City or Los Angeles, but over the years St. Louis culture and science has proved to rise above the rest and put St. Louis front and center on the map as the star of the show.