Making Their Mark
The Westminster track team seeks competition in a highly ranked meet.
Jackie Joyner is a retired American track and field athlete and is ranked among the all time greatest athletes in the heptathlon. She won three gold, two silver, and two bronze medals at four different Olympic Games, as well as nine other gold medals in other world meets, including World Champions and the GoodWill games. Joyner retires as the "Greatest Female Athlete Of All Time," according to sports illustrated.
The 2022 Jackie Joyner Kersee invitational meet took place this past weekend on Saturday, April 2nd. This event is always full of Illinois and Missouri Class 5 and 6 athletes with division one potential. Westminster, being a Class 3 team, wasn't expected to excel as well as they did. Here are the top 10 stats:
Rob Hines- 1st in the 100M dash
Joseph Anderson—4th in 110M hurdles
Joseph Anderson—2nd in long jump 22-03.75
Joseph Anderson—1st in triple jump 44-9.50
Lj Miner breaks his own discussion record with a 154-01.00
LJ Miner—2nd in shotput and increases his record too 55'9
Addie Draper—1st in the 800M
Brooke Moore—1st in the 100M dash 14.55
Brooke Moore—wins triple jump and smashes the school record with a 41'1
Girl 4×100 record is broken by: Madison Schofield, Mia Scheulen, Sydney Burdine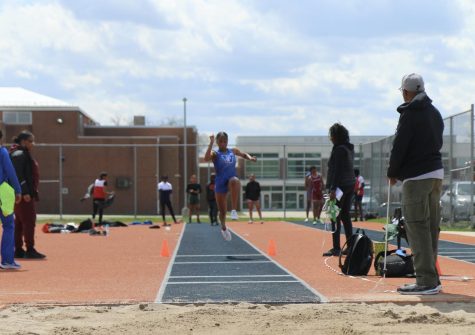 In addition to individual accomplishments, the team as a whole performed very well: the boys placed second overall, and the girls placed third. Going in as underdogs, the team is constantly showing the track community that Westminster has what it takes to bring good competition to any level.