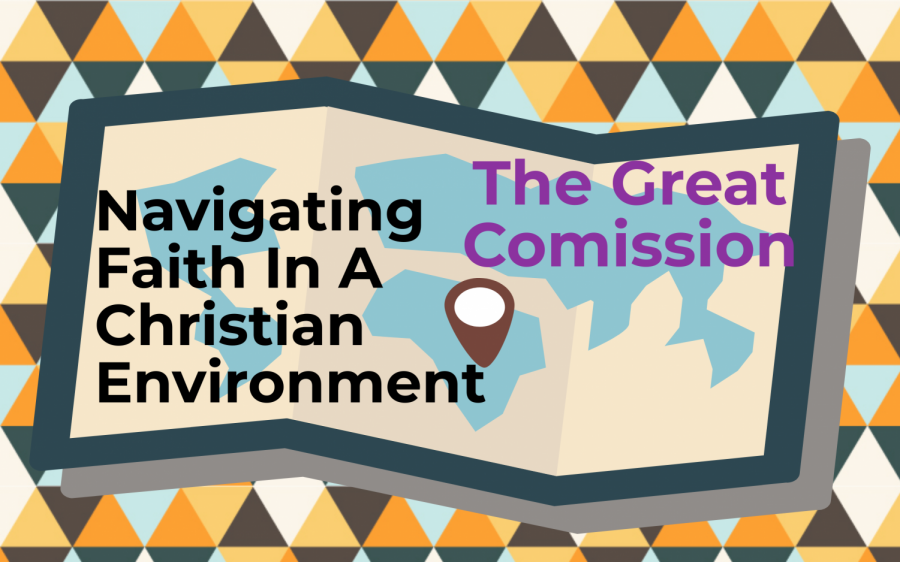 The Great Comission
Matthew 28:19, "Therefore go and make disciples of all nations, baptizing them in the name of the Father and of the Son and of the Holy Spirit, and teaching them to obey everything I have commanded you. And surely I am with you always, to the very end of the age."
My main focus of this blog is going to be around Matthew 28:19-20, which in my opinion, is one of the most clear messages from God on what He has called us to do here on earth. These verses are truth from God about the utmost importance of making disciples of all nations. 
First, God calls us to go out into the world whether you decide to do that from your hometown, college town, future city, or all across the world. Regardless of the place you are, spread the Word to those who do not know it because as believers it is our job to bring Christ and Christianity to those who do not know it. Except God does not call us to wait on spreading the Word until it is convenient for us, rather He wants us to do it in the here and now.
Secondly, baptize them. We are called to baptize in the name of the Father, Son, and Holy Spirit, but then also teach them to obey everything Christ has commanded us. I suggest reading back through my blog about setting an example because if you do not know how to start teaching others about Christ, lead them to Him through your actions. 
Thirdly, by doing these things in Matthew 28:19-20, God tells us that He will be with us always to the very end of the age, and in my life that has brought me so much comfort. Knowing that simply sharing my faith and my love for Christ with others, I then receive God next to me for the rest of my life makes me feel a kind of peace that can only be explained by God's presence. 
Finally, sometimes people in our own "Christian community" need these verses too. So, just because someone says and puts on the act of "I'm a Christian" does not mean that they live it out. Living for Jesus means loving like Jesus, and sometimes we do not recognize how much people are hurting privately. Therefore it is extremely important to lean on Jesus to help guide us on how to live out His Word, and then be confident in the promise of eternal life, and lead others to that same confidence by going out into the world and making disciples of all nations.