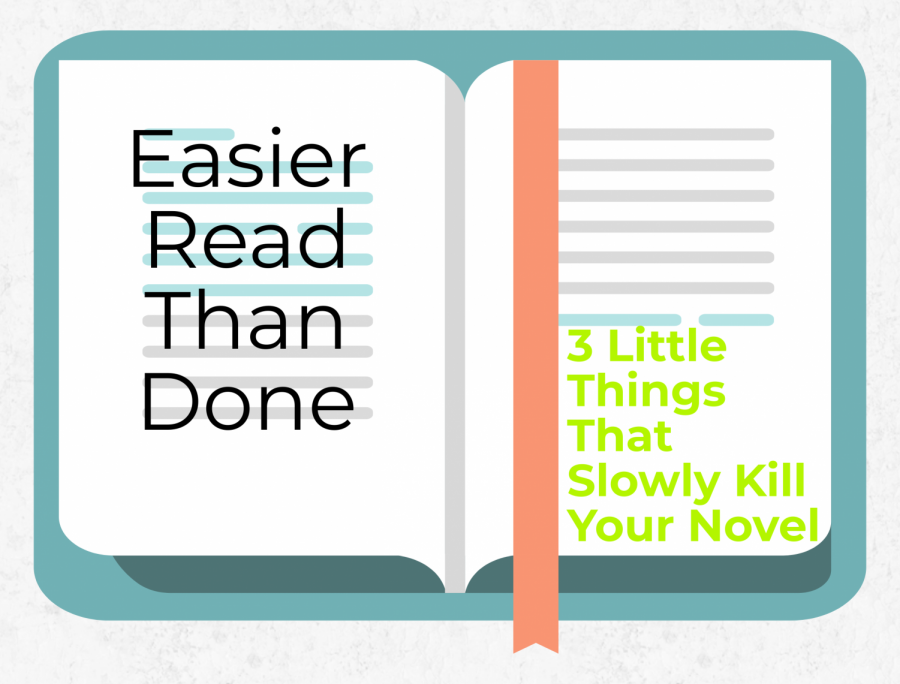 3 Little Things That Slowly Kill Your Novel
There are a lot of things that detract from your story and kill your novel. Many of them are just failing to do what I detailed in my last post about elements to a good story, but there are a few specific things that jump out to me that you should avoid, specifically when writing your first draft. These things kill your draft before it's finished.
First, inconsistency. Everything needs to be consistent, from your voice to your style to the story. There should be few pot holes as you are writing because if not, it will be extremely difficult to edit (take it from me, I'm editing my manuscript right now and it's tough already without a ton of plot holes).
Second, a lack of passion. If you don't have the passion to write a book and the overwhelming dream to finish it, you won't. It's still fun and beneficial to try (see my post on reasons why I write and so should you), but you simply will not finish. This lack of passion will slowly wither away your novel from great writing to good writing to okay writing as you lose the desire to make it fantastic.
Lastly, forcing anything. If you force characters into your story, force events to happen, etc., it will not feel natural and the reader will not be engaged. It will feel less like a story and more like a child telling about a dream they had: it won't make sense and it will not be as interesting as you would hope.
However, don't let things that you could do wrong in your novel hold you back. Just keep these in mind as you write.
Sneak peak: next post will be about when inspiration crosses into copying and how to toe that line.