Top Movies of the Summer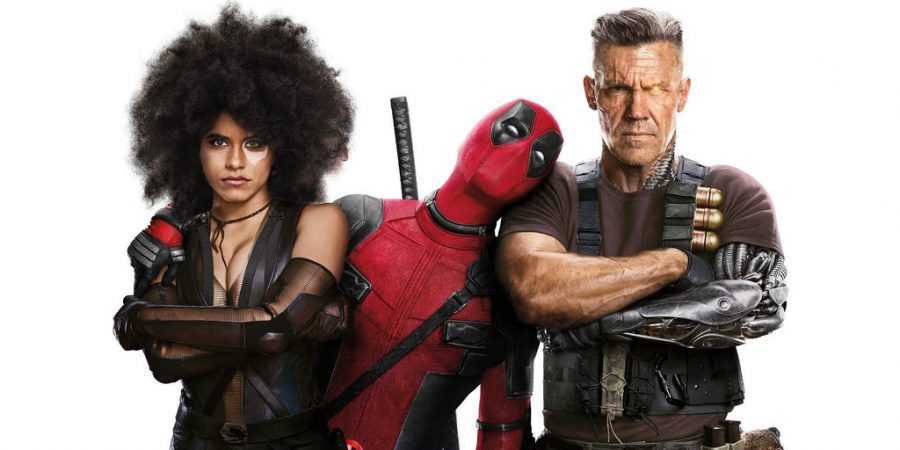 During the summer, my friends and I took advantage of Marcus theaters in Des Peres $5 Tuesdays and saw many great movies. I'll be going through the movies I thought did the best. The first major movie of the summer was Deadpool 2. The funniest "superhero" is back and this time he has a change of heart. After going through a tragedy Deadpool, Wade Wilson, decides to try to be a real hero instead of just being a merc and teams up with a group of other supers to save a boy from a futuristic cyborg. The second movie is just as funny as the first with a hint of tear-jerking moments.
The next movie I really enjoyed was Solo: A Star Wars Story which came out May 25. The standalone Star Wars movie takes you on a journey with the young Han Solo and his new friends(not Luke and Leia) trying to pay back a debt they owe. Solo did not do as well as past Star Wars movies and one reason I think that happened is that many moments in the movie made more sense for people who have watched the TV series Star Wars the Clone Wars. Being someone who has seen the show, the show, this movie left me shocked and excited to see what they will do in the future with another Han Solo movie.
Another movie that stood out to me was Hotel Artemis. A movie about a little old lady, Jodie Foster, who is in future LA where riots are more like mini-wars, provides medical care for criminals, providing the right identification of course, in her hotel with her big brute of a nurse Dave Bautista. This star-studded cast including Sterling K. Brown, Jeff Goldblum, and the others I mentioned make this chaotic, rioting world seem like a normal everyday situation with a side of bashing heads. Hotel Artemis provides a whole lot of action with a dash of comedy and just a little bit of friendship.
One of the biggest movies of the summer was obviously Incredibles 2. After waiting 14 years, Pixar finally gave us what we had been waiting for. Starting off right where they left off, the Incredibles, in particle Elastagirl, are trying to bring back the good name that heroes had, but Mr. Incredible is having a hard time not being in the spot life and struggles with the stay at home dad life. Pixar gave us a family comedy that anyone can enjoy just like always. While I personally do not think the second was not as good as the first, I still believe that The Incredibles family did not disappoint in saving the day once again.
My favorite movie of the summer was Mission Impossible- Fallout. 55-year-old Tom Cruise(Ethan Hunt) and company go on another world-saving mission. While undercover, Ethan Hunt must get back nuclear bombs after choosing his team over the mission. To go along with the familiar Mission Impossible faces was Superman actor Henry Cavill, who plays a CIA agent who has a dark side. This two and a half hour action-adventure continued to carry on what past Mission impossible movies have done with gasping stunts, intense action scenes and of course last second moments that save the world. It seems I'm not the only one who appreciates Tom Cruise's dedication to doing his own stunts because the movie gained over $530 million in the box office and an amazing 97% on Rotten Tomatoes.