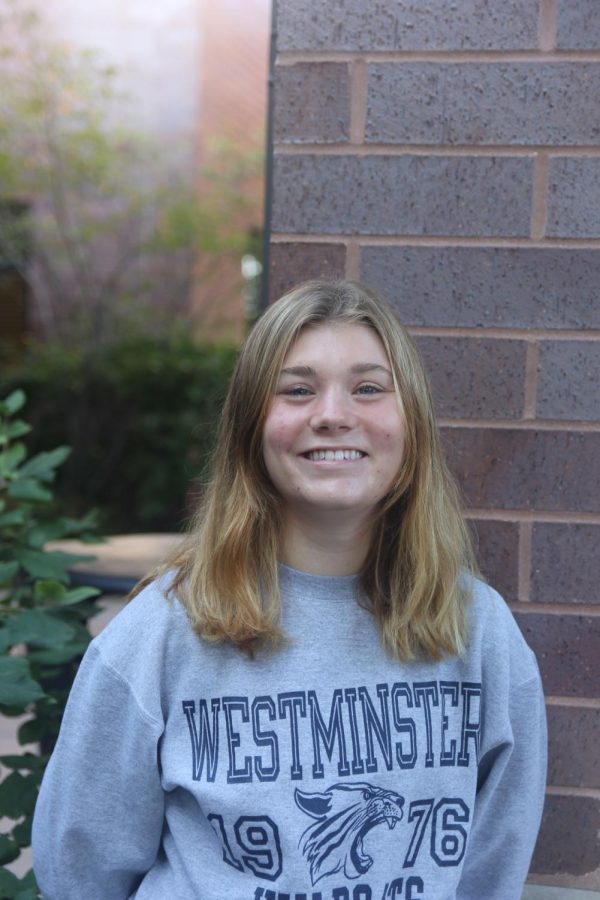 What does journalism mean to you?
Journalism means informing those in your community about what's going on around them, helping to give them the facts so they can form their own opinions.
What are your interests?
I am interested in golf, writing, and service.
What is your favorite quote?
Perfection is the enemy of action.
What did you want to be when you were 5?
I wanted to be a veterinarian because I love animals, but then I discovered my love of English.
What are three little things that brighten your day?
Small acts of kindness and service, any animals I see, and conversations with friends brighten my day.
Ellie Johnson, Staff Writer
Dec 02, 2020

Blog Ellie Test 1

(Story)

Nov 30, 2020

Answering The Age Old Question: Why Do We Procrastinate?

(Story)

Nov 09, 2020

Fahrenheit 451: Predicting the Future?

(Story)

Nov 02, 2020

Westminster Takes the PSAT

(Media)

Oct 21, 2020

Are Video Games Making Killers Out of Our Teens?

(Story)

Oct 09, 2020

The Show Must Go On

(Story)

Sep 28, 2020

How Young is Too Young For an IPhone?

(Story/Media)

Oct 23, 2019

Sophomore Ellie Johnson Takes on State Golf

(Media)