Harry Styles Makes His Movie Debut
October 6, 2022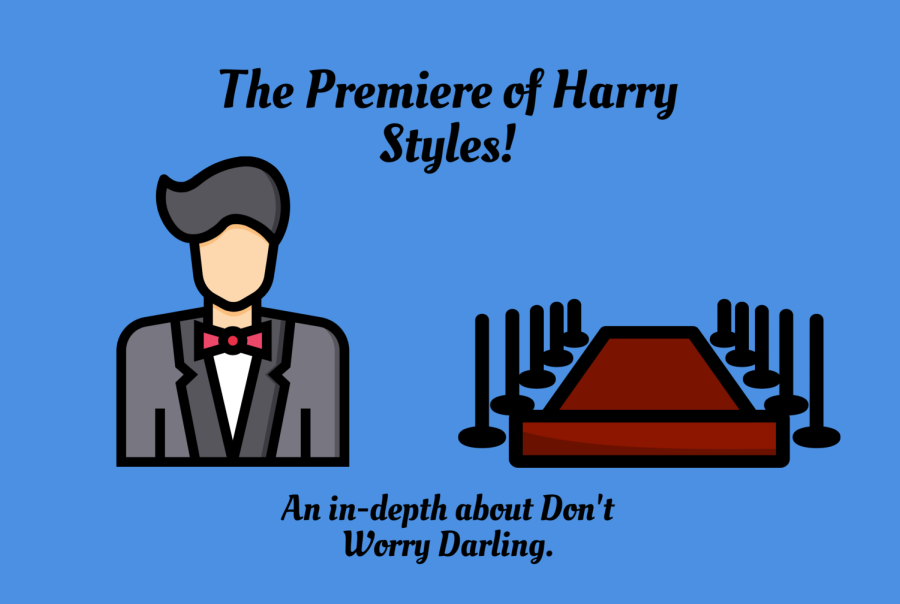 Don't Worry Darling or Do
Beloved American popstar Harry Styles branched out of his regular music work and entered the acting world to star in Olivia Wilde's new movie: Don't Worry Darling. This physiological thriller covers the story of a 1950s housewife discovering her desired life within a manufactured company town that is far from perfect. Expectations for the movie were set high by the media, and excitement grew as more press was released. With the release date only two days away, the anticipation has vanished, and people have strictly negative comments regarding the film; what happened?  
The two main stars of the movie are Florence Pugh and Harry styles. Florence's co-star was initially planned to be Shia LaBeouf, but Pugh had her concerns. Shia has had multiple scandals regarding harassment and abuse, and she did not feel comfortable working closely with someone with such a reputation. Her problems are more than valid, but Olivia Wilde did not share the same level of anguish as her. After constant fighting to get him cut from production, Shia finally became frustrated early on and decided to quit on his terms. Although, this is where the situation becomes more controversial than it was, to begin with. Director Olivia Wilde claims that she listened to the concerns of Florence and took it upon herself to fire Shia LaBeouf. She claims she decided to release him from the set to have Florence feel "safe." It's clear to the media that this is a lie, and there was also a video leaked of Wilde begging him to stay on set.
An article by Jon Blisten from Rolling Stone, released on August 26, 2022, states, "Wilde reportedly sent LaBeouf the video several days after he left Don't Worry Darling in August 2020. In the clip, Wilde says, "I feel like I'm not ready to give up on this yet, and I too am heartbroken, and I want to figure this out."
Shia sent this video to Variety News after hearing the claims that Wilde fired him off the safe to protect Florence Pugh. He is angry to listen to these claims when in reality, Olivia begs him to give the film another chance. People grow to spectacle the character of Olivia Wilde due to how she defends Shia. She wanted Pugh to work close and personal with a well-known abuser and decided to lie about how she handled the situation too. The conclusion that Olivia Wilde does not exactly care about the well-being of Florence Pugh but more about what she gains from this project can be drawn. This spirals into Florence Pugh refusing to do press for the film, hurting the production even further.
Now with the actor's absence from the role of Jack, Wilde is desperate to find a replacement; Harry Styles, her boyfriend, is easy enough. The position of Shia LaBeouf has been filled, and things on set should be running smoothly behind the scenes now, wrong. The close romantic relationship of Styles and Wilde also causes interference behind the scenes. Their relationship was not kept offset like it should have been, which seems to annoy Florence in particular. 
Cynthia Robinson from Mercury News shares: "Her relationship with Styles during the shoot was pretty obvious and annoying to the three people I spoke to, and the duo was sometimes tough to find during set-up shots," Belloni wrote. Co-star Florence Pugh "In particular was angered by the absences, according to these sources, and one source personally witnessed a tense conversation about this issue between the two."
With the previous scandal involving Olivia Wilde defending the character of Shia LaBeouf and begging him to stay on set, the cast of this movie has been through enough. With more behind-the-scenes drama, the media's focus is being pulled away from the movie itself. On September 5th, 2022, the movie premiered at the Florence Film Festival, and reviews are said to be a "mixed bag," according to Molly Edwards from Total Film. The film's production and execution were seemingly perfect, but critics have their opinions about the movie due to Olivia Wilde's misconduct and the casting of Harry Styles. Rotten Tomatoes gave the film 42%, and for those who do not know what Rotten Tomatoes is, it is a website that solely rates movies on a scale from 0-100, 100% rotten tomatoes being the best. The film has only premiered at one exclusive festival and already received a 42%, so the future for Don't Worry Darling is not looking too good. This is unfortunate to see because Harry Style fans were looking forward to this film, but it is already looking to be a big letdown.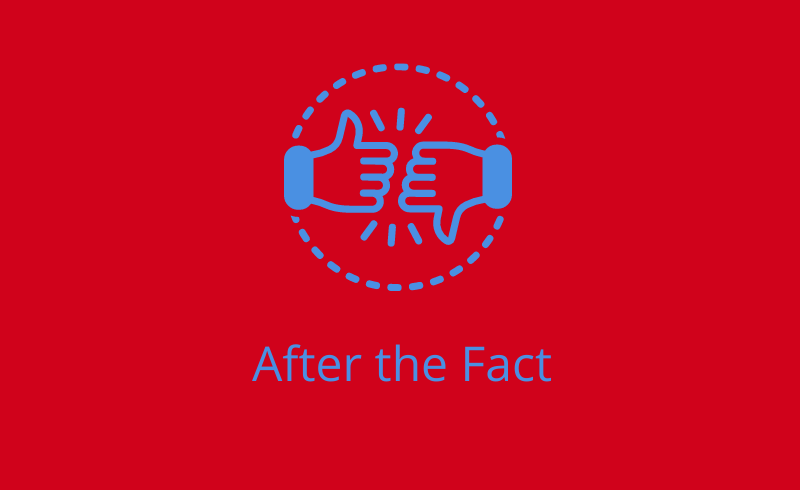 After Watching
The long awaited anticipation of the release of the movie, Don't Worry Darling, directed by Olivia Wilde is now over. The film officially reaches the public in theaters on Friday of September 23rd, and the ultimate reviews are out. From the start of production, critics and other people within the movie industry were skeptical about this project. This skepticism all roots from the behind the scenes drama including Olivia Wilde, and the two main characters played by Harry Styles and Florence Pugh. Despite the drama, how did the film really do? 
I am no film critic, and to be quite frank, I do not hold much knowledge of what makes a movie good. Despite this, my opinions are quite positive. Olivia Wilde is a genius, and the plot of this movie is completely out of left field. The main consensus of the movie revolves around the two main characters Jack and Allison, played by Harry Styles and Florence Pugh. This couple's lives in a newly manufactured town called "Victory" loosely based on the ideals and lifestyle of the 50's. The husbands would go off to work everyday, and the wife stays home to cook, clean, and care for the family. Allison begins to go crazy when she realizes that her entire life has been a lie. She begins challenging the rules of the town to find out the secrets they have been keeping, and everyone believes she is going crazy. No one in this town ever has challenged the creator of the town until Allison, which leaves for quite the exciting story. I cannot say much more about this film without spoiling it, you'll just have to go see it. 
First in this evaluating, it is important to look at the acting, did Olivia Wilde chose the right people for this cast? Some of the main stars in this movie were Olivia Wilde herself, Chris Pine as the creator of the town, and Harry Styles and Florence Pugh as I said previously. The casting of Harry Styles was a bold move, and critics skeptulated he only landed the role because of his relationship with Olivia Wilde off the set. Harry does have some previous acting experience, but nothing compared to his co-star Florence Pugh. Florence has starred in various physiological thrillers and action films like Midsommar, Little Woman, and Black Widow. She is a world renowned actress, and her performance in Don't Worry Darling is nothing short of perfection. Some watchers viewed Harrys acting poorly since he was working along people like Florence Pugh and Chris Pine. His acting is nothing to rave about, but for the little experience he has in the field he played the part well. For those unaware, Harry Styles main claim to fame is his talent for music. He was one of the stars in 2000's boy band "One Direction," and later went on to independently make music. Styles was also juggling a world tour during the production of the movie. It can be inferred that behind the scenes, Harry probably did not have much time to improve his acting skills for the movie. Despite his little experience with acting, having such a big name within the industry drew attention to the movie regardless. People were not going to see the movie because he is such a good actor, they went to see it simply because its Harry Styles. Harry is what drew the younger generation to this movie. 
Dont Worry Darling is filled with beautiful visual representations, plot twists, and a range of emotions. From a Hollywood perspective, this is an amazing movie. On a deeper level though, this movie touches some really interesting topics maybe it wasnt even trying to. The entire basis of this movie is about the gender roles in an American household in the 1950's. Jack would go off to work everyday and Allison would stay home to clean, cook, and tend to her husband. There is a recurring scene in the movie where all the wives walk out to their husbands car, hand them their lunch, kiss them, wave goodbye, and walk back inside. This recurring scene really shows the true nature of what life for women was like in the 50's, and it does it in such a simple way. Another really important scene occurs when Jack gets promoted to the senior advisor board of the company, "Victory." None of the wives are allowed to know what the men actually do when they go to work, their answer is "Building progressive materials." whatever that means. When Jack gets promoted, Frank, the creator of the town, begins to shout "Whos world is this?" and all of the men shout that it is a "Man's world". In this movie, this statement is nothing far from true. The town is made and run by men, and the women have no idea what is going on.