The Mutation of Love Music
The evolution of love ballads from the old to the new.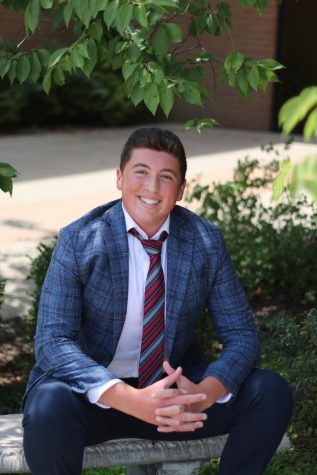 More stories from Maddox Rosenberg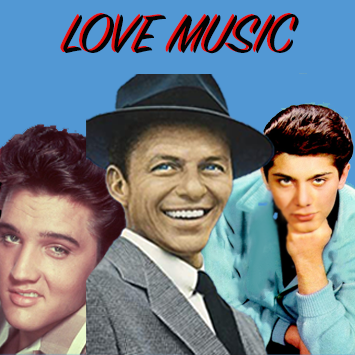 Love songs have long been a part of culture and music, and just as the great musicians, some of them have gone down in history. There are the greats, the ones who paved the way for music as a whole. Now it looks like actual love in music is tainted. This music used to compliment men and women, but now it degrades both. The past typically talked about loving, innocent actions. For example, Frank Sinatra, Paul Anka, and Elvis Presley dominated the charts with beautiful lyrics and heavenly orchestras. While the present charts are usually dominated by lyrics of dirty, impure actions and doings. 
Frank Sinatra released "Your Love For Me" in 1966. The love ballad features lyrics such as, "It's hard to believe just how lucky in love you have made me feel," and "It's lovable, it's lyrical, it's something of a miracle, your love for me" with a powerful and beautiful orchestra (Your Love For Me). Paul Anka released "Put Your Head On My Shoulder" in 1959. He spoke of pure love with a girl. For example, "Won't you kiss me once, baby?" and "Tell me, tell me that you love me too" with a supporting quartet (Put Your Head On My Shoulder). Compared to today's lyrics in songs, "tell me that you love me too" is one of the purest things to ask for. Nowadays, you would be lucky that a song does not talk about sex, and other dirty actions.
"
Finally, Elvis Presley with "Can't Help Falling In Love" released in 1961, and featuring lyrics like "Oh, […] but I can't help falling in love with you," and "Take my hand/Take my whole life too" with a peaceful undertone (Can't Help Falling In Love). "
These lyrics were beautiful and loving, but the difference between then and now is drastic. Of course, there are some good examples of love music now and there were a few bad ones back then, but there are plenty of degrading and harsh lyrics and songs, far more than there ever has been. 
For example, Doja Cat took "Put Your Head On My Shoulder" by Paul Anka, and she twisted it into a dirty song called "Freak": "You want a good girl that does bad things to you" and "Spice up your life, come get a freak" (Cat Freak). There are many problems with this song and many lyrics I cannot talk about in our school newspaper. The thing that bugs me is that this dirty song is played to a classic love song. 
Many top songs today are dirty: "THAT'S WHAT I WANT" Lil Nas X, "Way 2 Sexy (with Future & Young Thug)" Drake, Future, Young Thug, "Woman" Doja Cat, and "INDUSTRY BABY (feat. Jack Harlow)" Lil Nas X, Jack Harlow. 
You could also listen to most Cardi B songs and understand what I'm talking about. In just 60 years we went from listening to heavenly love ballads to talking about sex and other impure actions. The problem is these things are so normalized in our present time, that we even have young kids singing dirty songs. I'll be honest, when I was little I sang my fair share of some songs I didn't know the meaning of- but kids now are growing up hearing extreme actions in songs all of the time.
A big issue though is these songs are being nominated for Grammys and they are at the top of the charts. I was an umpire this past summer and I would hear some of these walk up songs for 8 or 9 year olds. I was surprised that they liked these really explicit songs and they even knew about them. I grew up on what I believe to be the peak of the pop genre but this new generation is growing up on the peak of dirty, explicit rap/hip hop songs. It would be nice if we were able to go back and start enjoying the old music.