Book Review: Peace Like a River, by Leif Enger
A book so eloquent you won't be able to put it down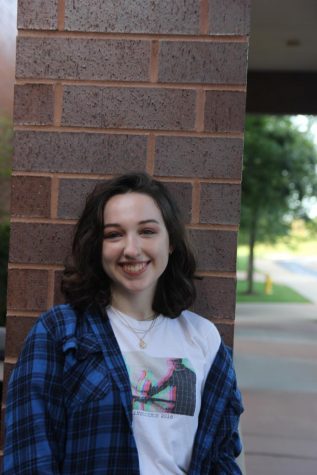 More stories from Emma Harris
One of the beautiful things about life is the millions of books at disposal. The downside of this, however, is that some of the most important books disappear amongst the sea of published stories. Fortunately, I have been lucky enough to discover one of the most provocative and elegantly written books of all time: Peace Like a River. Based off of the hymn "It is Well With My Soul," and written by author Leaf Enger, it demands to be read, immediately.
It is incredibly hard to summarize this book without spoiling it, as the plot line is based off of a twist that occurs about 50 pages in. Peace Like a River focuses on a family consisting of a father, two sons, and a daughter, written from the perspective of the second eldest, Reuben. The novel highlights the faith this family maintains through hardship, showing the ineffable power of hope and trust in God. Thus, the focus of the book is not on religion, but rather on a family who is faithful. Enger demonstrates this faith without censoring the fact that horrible and tragic adversities do occur in life – a mistake that can happen in relatively religious books. However, in fear that Christian books will be a lecture, people tend to leave them collecting dust. That said, I have to remind you again that, although it has Christian characters, this book is not about the religion itself but instead is about God Himself.
The profound wisdom of Enger, both on Chrisitanity and life itself, is another reason why this book affected me so heavily; he boldly addresses things that people usually sweep under the rug. He doesn't sugar coat or make the characters appear perfect, and he certainly doesn't write a boring book either, giving a plotline dissimilar to any other book I have read. He has wonderful, wise messages to send, and you would be remiss if you missed them.
Another reason why this book is so great is because of the writing itself, especially how it compares so well to C.S. Lewis' style. Every word is effortless, poignant, and breathtaking. Sentences swirl together, making a perfect blend. Peace Like a River is written like poetry, and the author makes everything so eloquent that I thought it was nonfiction for the first seven or so chapters – this is after the appearance of two full blown miracles, too. The writing alone is enough reason to read this book because of its stylistic profoundness.
And the characters! The main character, Reubin, puts forwards the thoughts the reader has, but never shares. In other words, he communicates things people are too worried to talk about with others in real life — all the anxious and darker thoughts. He is extremely introspective and realistic for a twelve-year-old. His mind bears resemblance to all the questioning, sinful, and joyous thoughts we have. Dealing with multiple hardships, the reader feels sympathy for Reubin. However, even though his hardships are very particular, the reader won't feel alienated from him. And if one does not fall in love with Swede, Reuben's younger, poetry-writing sister, one has no heart.
The fact is that unless you are amazing at repressing emotions, Peace Like a River is going to make you cry. You're going to think about it for days, months, and even years afterwards. You're going to read back on one of the greatest climaxes after you have been finished for far too long, and at some point in time you're going to randomly remember the goose scene and smile because the fact is that this book remains one of the greatest books of all time.