"It Will Only Take a Minute"
While most people check their phones for a break, those minutes will add up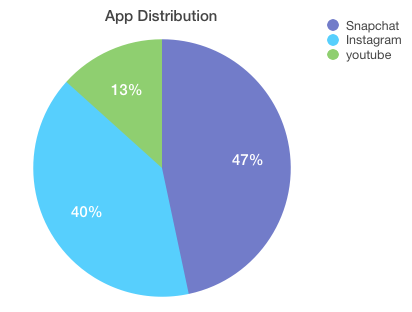 Hang on for a minute...we're trying to find some more stories you might like.
People might think they do not spend much time on their phones and catch themselves saying "I'm just checking my phone" or "I'm just gonna have a five minute break." Well, all of those breaks add up. Most would be surprised how long they spend on their phones on a weekly basis. It might even scare them.
Twenty freshmen students at Westminster were asked to submit a screenshot of their battery usage to get some data on how much time they spent on their phones in the past week. The results were astounding. The average freshman spent 10.14 hours on their most used app in a week.
The students also spent 5-7 hours on all of their other apps. So in one week, the average freshman spent at least 15-17 hours on their phone.
Though spending about 16 hours out of a 168 hour week on a phone may not seem too bad, distributing that 16 hours into seven days shows how much time students waste. This data indicates freshmen are on their phone nearly two hours and thirty minutes each day.
The sum of all the daily activities (driving, sleeping, eating, etc.) on average happens to be about 21 hours out of 24 hours a day. When considering the average amount of time freshmen spend on his or her phone is about 2 hours and 30 minutes a day, approximately only 30 minutes is left for homework.
High school students receive more than thirty minutes of homework a night. This creates a problem. Students spend so much time on their phones that they start taking time out of the hours they should be sleeping or doing other vital activities in order to finish their homework. Students need to be more conscious of spending less time on their phone in order to finish their homework and get more time to sleep.