Without a doubt, the most heavily covered international story of the past month has been The Israel-Gaza War. Here are the Sparknotes of the war: 
The Gaza Strip is a geographical location bordering the Mediterranean Sea, Egypt, and Israel. As of 2007, the terrorist group 'Hamas' has had control over this area and been a constant threat. 

Hamas is a militant extremist group of Palestinians. On October 7, 2023, they launched a cross border attack on Israel. 

On October 15, 2023, Israel vowed to destroy Hamas. 

As the conflict continues to escalate, the humanitarian crisis grows.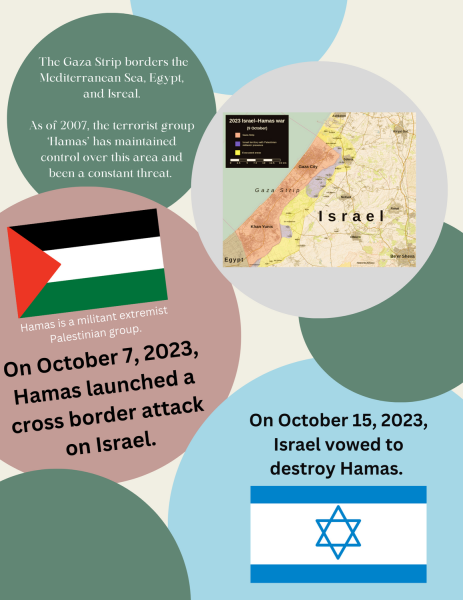 Although it may seem that the conflict is thousands of miles away, Westminster students Austin (senior) and Lexi Anderson (junior) have experienced the effects of the war first hand. 
"On homecoming [October 7], I found out […] through my step-dad Ryan that Hamas had launched an air raid that was one of the deadliest in 50 years," Lexi. 
At the time, Rebecca, Austin and Lexi's mom, was on a flight on course to land in Tel Aviv, Israel. Her government job requires her to travel often, and although she has been to Israel before, this trip would present a unique set of challenges. Although the Israeli Homeland Security (iHLS) deemed it safe to land their plane, intense safety precautions had to be taken. 
"[After they landed] my mom and her team went to the hotel as they were supposed to do. They weren't allowed to leave because it was dangerous. That was the company rule because if they got taken hostage that would be terrible," said Lexi. 
"Frequently while they were there, [the military] would sound the alarm systems which meant they would have to go to the bunkers and the bomb shelters," said Lexi. 
Israel uses the Iron Dome air defense system. When an enemy missile is launched with a trajectory toward a heavily populated area, the Iron Dome, equipped with radar, is triggered. A counter missile is calculated and launched to explode near the incoming hazardous enemy missile. The Iron Dome spans 160 meters and is one of the most effective defense systems in the world. 
Further, the both regional and global impact resulting from this war has so immensely changed the lives of those impacted. Between hostages, those in the military, and those whose lives have been taken, the reach of devastation is far.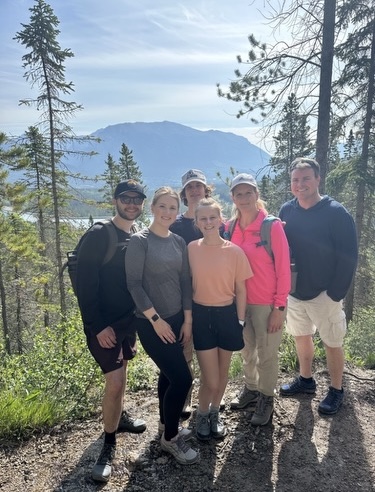 "I don't think people realize how many people's lives are affected by [the war] because so many people are getting called back into the [Israeli] army. Anyone from 18 to 65 is being called [to service]. My mom's coworker has been out of [service] for 32 years and got reactivated," said Lexi.
Sadly, this newest Israel-Gaza War has made history and many may feel helpless to prevent the death of innocents. However, there are actions we can take. Seek ways to help those affected by the war to find refuge and supplies, but even more so, to pray. Pray for peace among the warring nations and the leaders in power. Pray for those hurting to find help and provision and pray for an end to the suffering.