In Westminster's past, both the Gaming Club and the retired E-sports Club have been student favorites. Recently though, a new club has joined the lineup to great fanfare among many students. Smash Bros Club is a place for any student who loves to compete and hang out with their friends all while smashing their opponents with cartoon violence. 
Students are able to engage in any form of playing, but often enjoy competing in head-to-head battles. This club supplies video gamers with an outlet to improve their skills.
"Gaming club […] kinda misled me because I thought 'gaming' meant x-boxes and playstations so i didn't expect to walk into a room full of board games, so super smash bros club to me is kind of the more definitive gaming club because its console gaming" said Daniel Holt, junior. 
A bit different from WCA's traditional gaming club, Smash club provides a different area of engagement. Students are welcome to bring in their own equipment such as a Nintendo Switch, but the club also provides students with a variety of devices.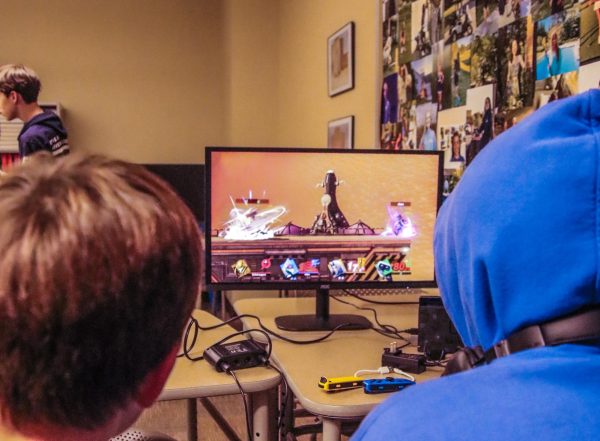 "[We meet] every Thursday from 3:15-4:15 and it's open to middle school and upper school. [They bring] their switch […and] we've got a lot of monitors and equipment and a lot of room for as many people to show up […and] we meet in room B128" said Chris Knerr, sponsor of the club.
Students involved view this time as vital when playing together because it builds community and creates connections between Upper and Middle school otherwise unlikely to form. New friendships are forming and bonds within the Westminster community are strengthening. 
"A cool thing about smash brothers clubs is that you meet new people there that share the same interest as you and play super smash brothers" said Holt. 
It is open to students of any level of expertise and would be a great place to pick up a new hobby in Smash. With growing popularity, it might be worth considering stopping by the Super Smash Bros club. Or if you gotta beef with someone, work it out in Smash Club.