With many recents updates to the Grand Entry and Football Field, Westminster's attention turned to the Arena. Beginning the project in July, the floor in the Arena was resurfaced and updated. With a new, refreshed color scheme and an improved quality, students, athletes, and staff are delighted about the renovation.
"Like most things in this building, things have a lifespan [..] We took care of our floor and were able to get the full 12 years [lifespan]" said Ben Collison, coordinator of the project. 
Over the years, the arena has served a variety of unique purposes including weekly chapel and Spirit Week assemblies leading to increased wear and tear. The floor had become chipped and the paint cracked. It had become necessary, not just to place another topcoat on the floor, but to completely sand down the floor and redo it in its entirety. 
"The sanding began on July 6th and […was finished] on August 5th" said Collison.
The lengthy process to allow the floor to fully set and dry impacted both athletic and non-athletic events. Tryouts, practices, and events like chapel have all been impacted and required to move to alternate locations.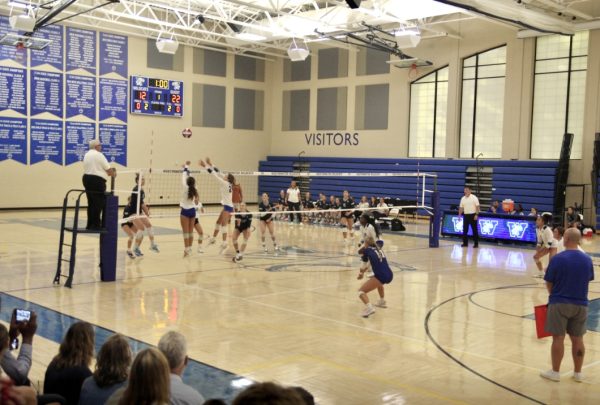 Though the resurfacing did not impact students immensely, some student athletes noticed the slight change to practice schedules and the overall feel of the new floor. Even so, athletes are thrilled about the improved quality of the floor and all its new perks. 
"We had to have tryouts in the [practice] gym instead of in the Arena like we usually do and the first couple practices were in the gym, but that's about it […] I really like it… jumping on it is a lot easier…it's not as slippery" said Olivia Adams, Junior. 
Beginning in the month of September, the entire student body and staff will be able to experience the new floor first-hand as chapel returns back to the Arena and for many other upcoming community events.