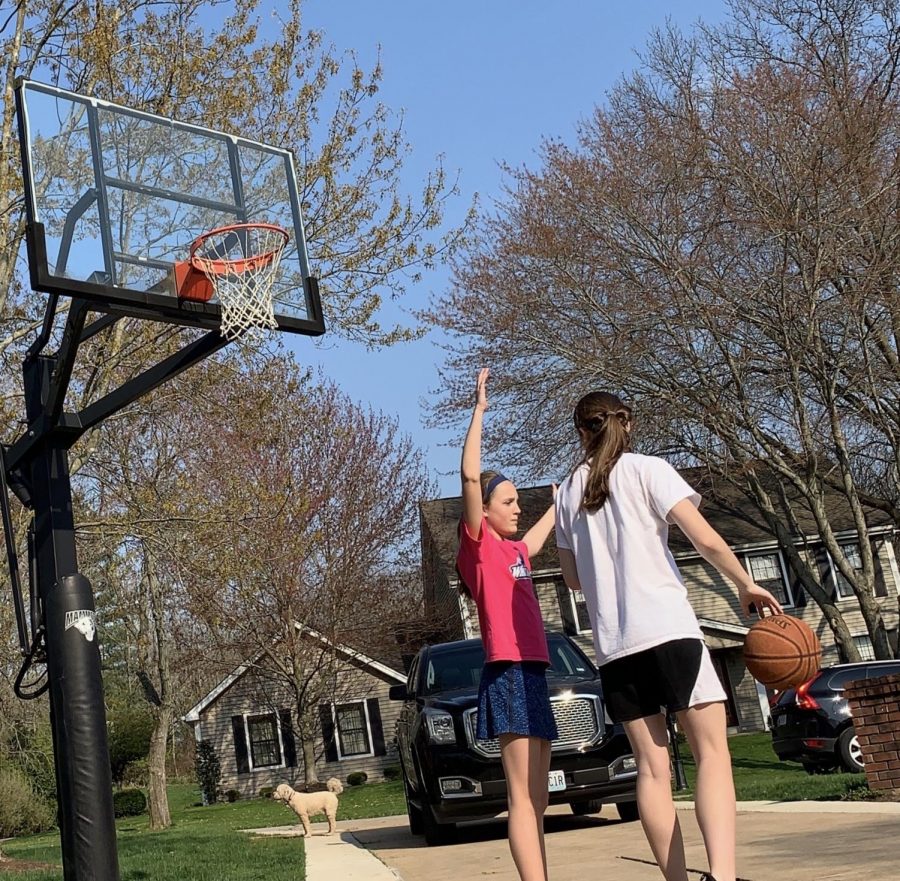 COVID-19 Chronicles: Brooke
Covid-19, or more commonly known as the coronavirus, has completely exceeded my expectations. The small, cold-like virus that was solely affecting China is now the primary cause for a state-wide quarantine? My hopes and ambitions for the rest of the year have been shattered in a matter of days due to my underestimation of Covid-19.
To start, the new club basketball team I have been eagerly waiting to play with has cancelled all practices and tournaments until further notice. Will my countless hours of hard work and preparation go unnoticed by college coaches because of a newly introduced pandemic? Now that I don't have nightly practices and games, I will have countless hours to go to the gym on my own, right? Nope. All of the gyms have been closed, so my only hope is the old, beat-up hoop resting on my driveway. 
Well, now that I have some time off from basketball I can finally hang out with my friends! Uh oh, my parents have confined my siblings and I to isolation in order to prevent the spread of the virus; even a simple walk in the park is deemed lawful. Maybe it is finally time to relax, watch Netflix, and fill up on snacks like the good ol' days. But alas, online school has arrived.
You may think, "Online school would be a breeze. I bet you barely have any work." Well, my friend, I would love to prove your statement to be true, but sadly, I cannot. Let's take a look at  my personal favorite class, Spanish class. A normal period usually consists of a ten minute lecture and a few interactive activities; most importantly, no homework. So, you would think that online school would contain the same amount of material, with a total of around twenty minute's worth of work. *Wrong answer buzzer sounds!* Sorry, wrong answer. Instead, students have received approximately an hour's worth of work filled with videos and worksheets of which we have never seen before; makes total sense, I know.
In short, the coronavirus has filled my life with constant disappointment and utter loneliness. But hey, my life sure has been spiced up and filled with surprises!