Teachers of Middle School Science
Interviews with two middle school science teachers, and their stories at Westminster.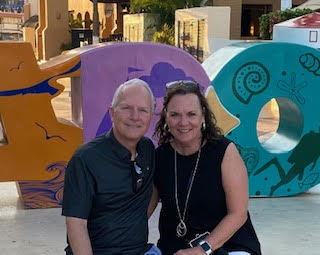 Crunching numbers and reading textbooks, to launching projectiles, all of it is in science class. Even impressionable middle schoolers have a passion for this one of a kind class. When sitting down with both Mrs. DeRousse and Mrs. Thompson, two of the three middle school science teachers. They both gave some insight on their lives at Westminster, and why they have chosen to stay at our christian school.
Mrs. DeRousse has taught 7th Grade Science ever since she started on the staff. DeRousse came to Westminster as a mom, with her kids attending when eventually she subbed for the 7th Grade Science Teacher (Mrs. Pollack) when she went on maternity leave. This was uncharted territory for her, as she had never taught a science class before. DeRousse explained to her that she would sit in on math classes to learn the material for the class, quite literally a student along with them. She told me that she fell in love with the subject, from the intimate process of mitosis to the functions of our complex body, DeRousse looking starry eyed all the while. 
When asked why she stayed at Westminster, DeRousse said that it was not really her choice- she was called to this job by God. Frankly, she thought that Westminster was out of her league, so she really stayed because she felt that she was called to stay. The reasons she assumed this school was out of her depth was because of just how high level the education at Westminster was. And it was definitely a plus that she could freely talk about her faith, unlike the public school she had subbed at before. 
In addition, the science teacher had an interesting take on how the Bible fits into science. She stated that they can enlighten each other, that God's Word is living and that God gave us these tools to decipher His creation. Through this, she takes the stance that the Bible is not just a book, but His living word. And that science can help us to understand His word. And in addition, the Bible can help us understand our world in tandem with science.
Mrs. Thompson started out teaching for eighteen years at a public school. She explained that while she enjoyed the experience, after a while she felt that she was not making as big of an impact. Thompson prayed on this issue, and eventually God led her to Westminster. She currently teaches 8th grade science and her sons have all gone through Westminster. Then when asked why she stayed, Thompson said that there were many reasons, from the incredible staff to her amazing students. Overall, Thompson seems to love Westminster,and while her journey was not out of the ordinary, she still makes an impact daily at our beloved school. 
After getting Thompson's backstory I dug deeper and asked her how she thought the Bible fit into her science class. She remarked at how people remove science content from God. Thompson explained that no matter who does this from the top of the food chain to the bottom it is still immoral. "Be comfortable in the process, because God created it anyway," Mrs. Thompson elaborated. What she is trying to articulate is that we should not get bogged down by those who try to separate the Bible from science, because God created it all. It would seem that Thompson truly believes that the Bible is not meant to be separated from the rest of God's creation.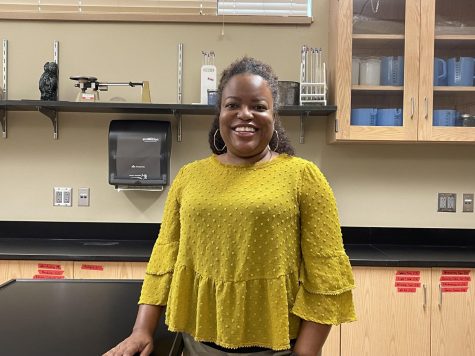 Throughout my interviews with both of these incredible teachers, I believe I learned quite a lot, from new perspectives on the Bible to just how great Westminster is. In conclusion, science class at Westminster is certainly different than it is at most schools. But one can certainly see how "out of our league" Westminster is.