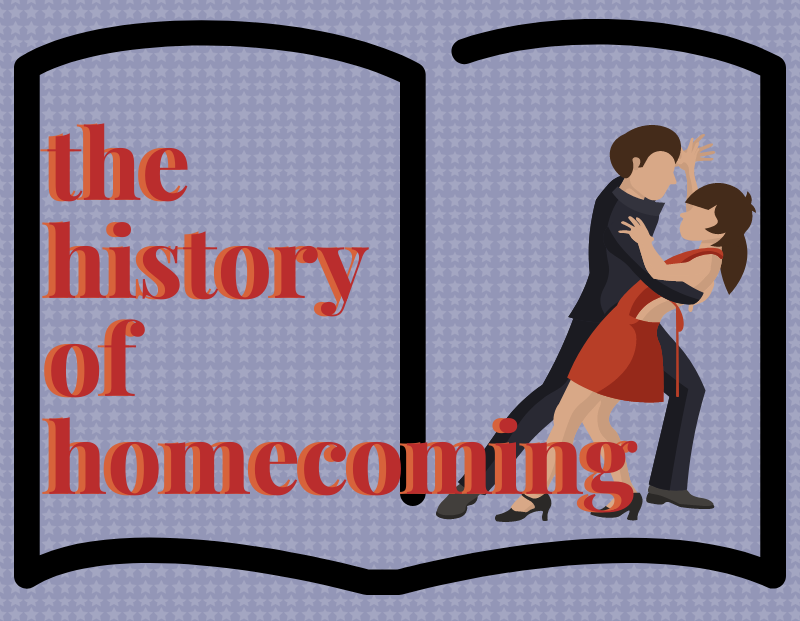 The History of Homecoming
Across the past few weeks, students, teachers, and parents have been gearing up for one of the most prominent staples of the wonderful world of American highschool: Homecoming. Over the years, the dance / social event/ football extravaganza has changed with the times. However, not many know the origins of this event nor how it has changed into what it is today. 
Homecoming, by definition, is a tradition in which alumni are welcomed back to their old schools via banquet, dances, and football games. Other homecoming traditions such as homecoming queen and king, marching band and choir performances, and other sports games are also extremely defining features of this event that have become noteworthy attributes of the American high school experience.  Many schools claim to have held the first homecoming, however it is commonly referenced that the University of Missouri was actually the first school to hold a homecoming like event, that being a football game that alumni were encouraged to attend in 1911. After the success of the event with 10,000 attending alumni, the Missouri Annual Homecoming became a defining feature of colleges and high schools across the nation. 
Other universities such as Baylor and NIU claimed to have homecoming histories dating back to 1903, in which the schools also held alumni football games. While the beginnings of the event are highly disputed, none can dispute the cultural importance the festival has developed over the years. 
Most of this development came from popular media, usually TV or movies. Notable titles such as perks of being a wallflower, the kissing booth, and Spider Man: Homecoming further solidify the tradition in highschool society today. As of the 21st century, homecoming has begun to take over as the biggest social events at high schools due to the fact that while prom is seemingly more popular, it is not as inclusive as homecoming. Everyone is included, especially underclassmen. 
As for the homecoming history at Westminster, it has been quite lackluster until quite recently. From the opening of the school in 1976 to 2021, Westminster has finally allowed for a dance to be held for the entire student body rather than only having "dances" for the upperclassmen. 2019 was the first official homecoming which was held by Stuco our student council. due to COVID last year, we were unable to have any kind of homecoming. This though with the wildcat parents sponsoring the dances for each grade, students will finally be able to experience what they might have been missing out on.