Have You Heard About The Popcorn In Pawprint?
Guy matthews a student here at wca started a popcorn business that is now skyrocketing to success in the student run coffee shop pawprint.
9th grader Guy Mathews is a three season athlete, playing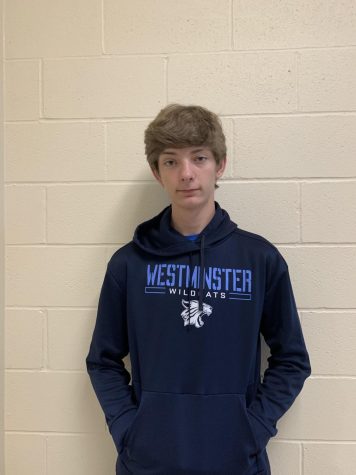 football, basketball, and lacrosse. He is six foot five inches, and can now dunk. Guy is a tremendous athlete, but sports aren't his real talent.  
Guy Mathews makes insane popcorn. He started selling his popcorn at pawprint on Wednesday, March 8. It took time to get his popcorn business approved by the nurse, but his snack is now ready to go. Guy will make many different flavors and mix in many different candies so that his popcorn isn't boring. 
In late November Guy walked down into his basement looking for his football. Instead, he found a popcorn machine. Guy used this to his advantage and immediately began making popcorn. As time went on he started adding different candies and flavors to find the best tasting popcorn. He would test it during seventh hour with Mrs. Sperber. "Mrs. Sperber has helped me tremendously. She connected me with Mr. Maloy and I couldn't have done it without her" says Guy. He is very thankful for Mrs. Sperber and his companions at pawprint. Guy soon made a business called Guy's Popcorn. 
One of the hardest parts of this business was getting the food approved by the nurse. This process took three months as Guy gained trust. Guy washes his hands constantly while making popcorn, he wears his mask, and wears gloves. He makes sure that the peanut butter products do not touch other popcorn to prevent allergic reactions. 
Guy has two flavors currently and more will come. "The Original" is normal popcorn with watermelon sour patch kids mixed in, and the "TreyWay" has Reese's Peanut Butter Cups mixed into the popcorn. The price through Pawprint is three dollars and people can also buy popcorn at any size through his instagram account at guys_popcorn. There will be promotions and deals on his instagram and there will be a website soon as well. 
Guy says that the main goal of his popcorn is to learn about business, "I also want to provide people with great high quality food", says Guy Mathews. I encourage people to buy some of Guy's popcorn because it is great tasting real popcorn that supports entrepreneurship. I have never had popcorn better than Guy's.