Kiley Mckee Makes 1000 Points Look Easy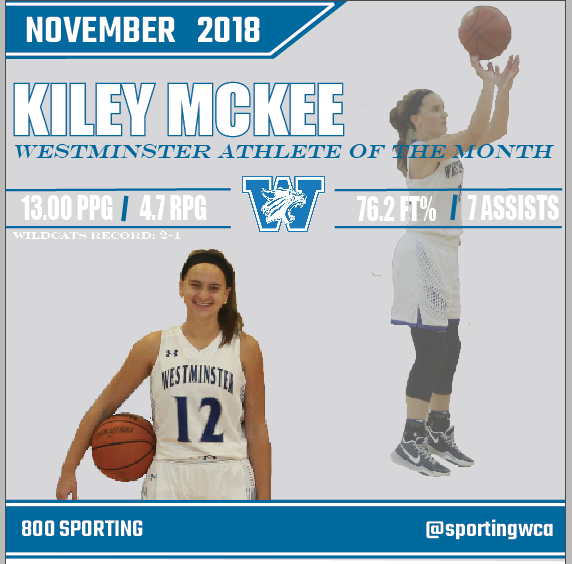 Kiley McKee has been a top player on Varsity Girls Basketball since her Freshman year, averaging about 12 points per game for the last four years. Throughout her high school basketball career, she's been working towards her goal of scoring 1000 points, and on Senior Night against Lutheran South, she was able to make this outstanding achievement happen.
"It was really overwhelming hitting one thousand. I've been working toward this goal for 4 years now and it was a weight off my shoulders finally getting it," said McKee.
McKee has continuously proven herself as a dominant player having a high free-throw percentage, drawing a high number of fouls, and never fearing to drive to the basket. Her years spent playing club basketball have helped train her to be Varsity material since her Freshman year.
Not only is she an outstanding player, but she also is a great leader for the team and has thrived as one of the Captains this year.
"Kiley is a leader on and off the court. Throughout her years playing she has consistently grown as a player due to the hard work she puts into every single practice and game. She is a leader and encourager; she stays tough and focused during the game whether things are going well or not. Not only is she a great player, but she also knows how to balance having fun and staying competitive," said Head Coach Shannon Lawrence.
McKee has not only made an impact through her playing skills, but she has also formed bonds with the girls on the team and pushes them to always give one hundred percent.
"I have loved getting to play with Kiley these past four years. She makes practices and games so fun, but she also pushes me to be a better player," said Claire Sanden, Senior.
She plans to finish strong this season and help lead her team to a District Championship. After beating Visitation and Ladue in the first two rounds of Districts, the Wildcats will have the chance to play for a District Championship on Thursday at 5:30 against Parkway No