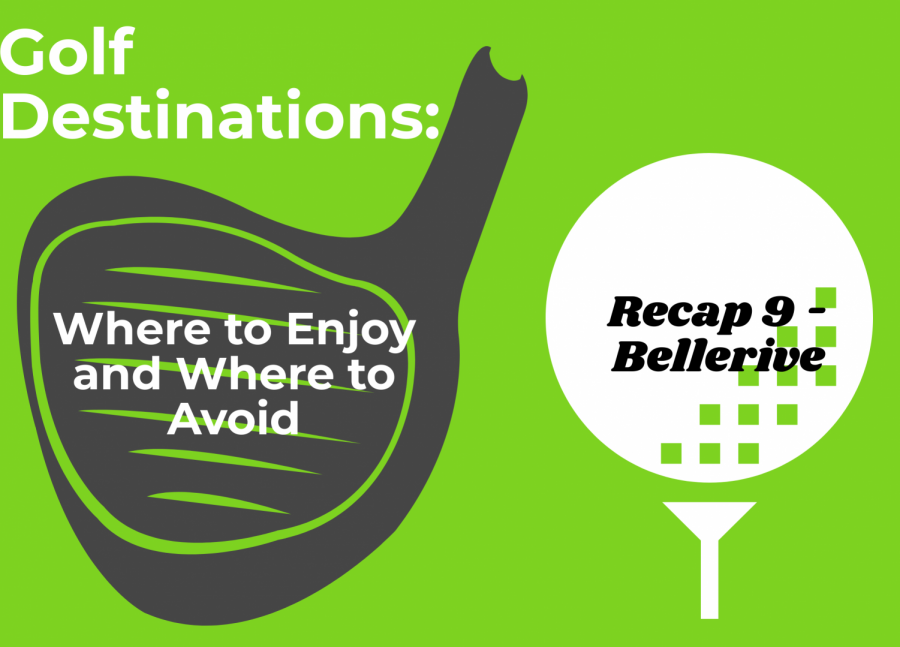 Recap 9 – Bellerive
Bellerive Country Club is one of the most well-known golf clubs in the state.  After holding the 100th PGA championship in 2018, Bellerive became known for their thick rough and fast greens.  While this course is very exclusive, I had the opportunity to play it for a recent conference tournament and was completely blown away by the layout and the conditions.
The greens are always smooth and roll relatively fast for a St. Louis country club.  The only issue with these fast greens is that they occasionally won't hold a mid-iron.  While this can sometimes be hard to get used to, the smoothness and speed of the greens make up for the inconvenience of firm holds.
The overall layout of the course is awesome.  The course is long enough that most players can hit drivers off of most tees, but also short enough that you can put some mid-irons close to pins.  The par fives are really fun to play and allow you an opportunity to make a few birdies.
While the majority of this course is rather straightforward, there are a few holes that have some blind shots leading to a few more strokes.  For example, on holes eight and nine there is a single creek that makes for a few tight shots.  This creek alone has ruined a few good rounds that I've had at Bellerive.
While this course is definitely one of the hardest courses in St. Louis, I would definitely recommend playing it if given the chance.  The layout is amazing and the conditions are always great.  This is a course that I would gladly play regularly!