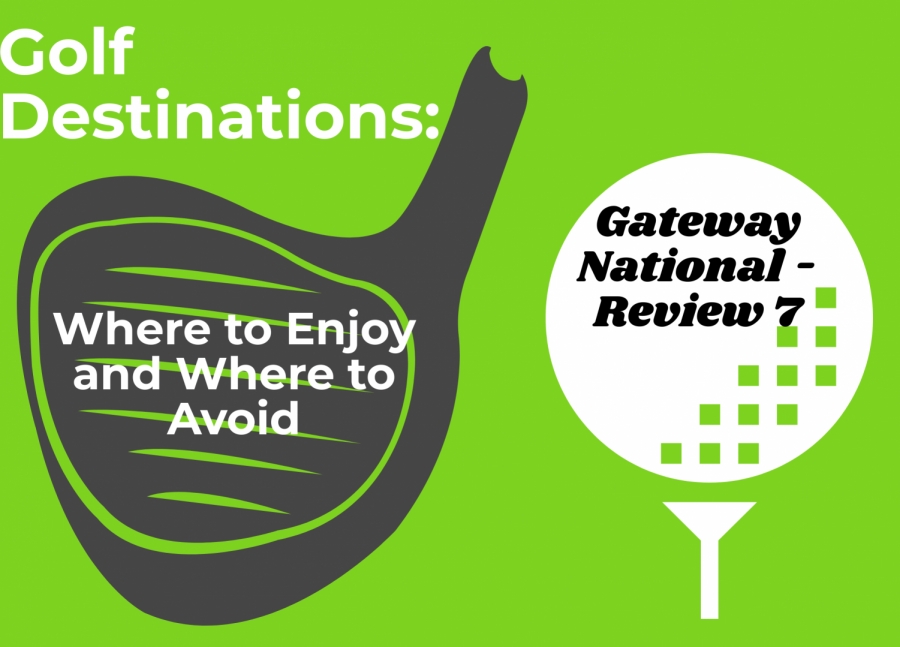 Gateway National – Review 7
Gateway National Golf Links is located just across the river in Madison IL.  It is an absolutely beautiful course that is a challenging links style course.  Similar to Ozarks National, this course is long and relatively open but does challenge players with some hard par 3's.
Because of this course's location, the conditions are always tough.  Due to the flat surrounding area there is always a good bit of wind that affects both ball flight and the speed of the greens.  While the wind on this course can sometimes be an annoying factor, I find that it keeps you more focused on your upcoming shot because you truly have to think through how the conditions will affect your ball.
The constant wind in this area also positively affects the greens.  They roll smooth, play fast, and hold the ball pretty well.  Even when hitting a long iron into these greens, they hold the ball and allow you to play the true yardage.  One of the best parts of Gateway National's course is the conditions of the greens and how they work with the rest of the course.  Along with the speed of the greens there are lots of elevation changes which make for some fun and interesting putts.
This course also offers some amazing views.  Green grass, great bunkers, and the Gateway Arch are all visible at Gateway National.  If you are just going out to have fun and take some pictures while visiting St. Louis, this is definitely the course for you.  While this course is very scenic, it also offers an amazing layout.  While rather long and difficult, this course is fair and is pretty straightforward.  I greatly appreciate this course and will continue to play it on a regular basis.
Overall, the tall grasses, lakes, wood-tie bunkers, and occasional giant cottonwoods complete the landscape. In view of the Gateway Arch, you will cross occasional stone bridges, ride across raised boardwalks through wetlands, and enjoy play on the amazing bentgrass fairways.  I have a lot of respect for this course and will continue to play it in the future.  I highly recommend this course for all types of golfers.