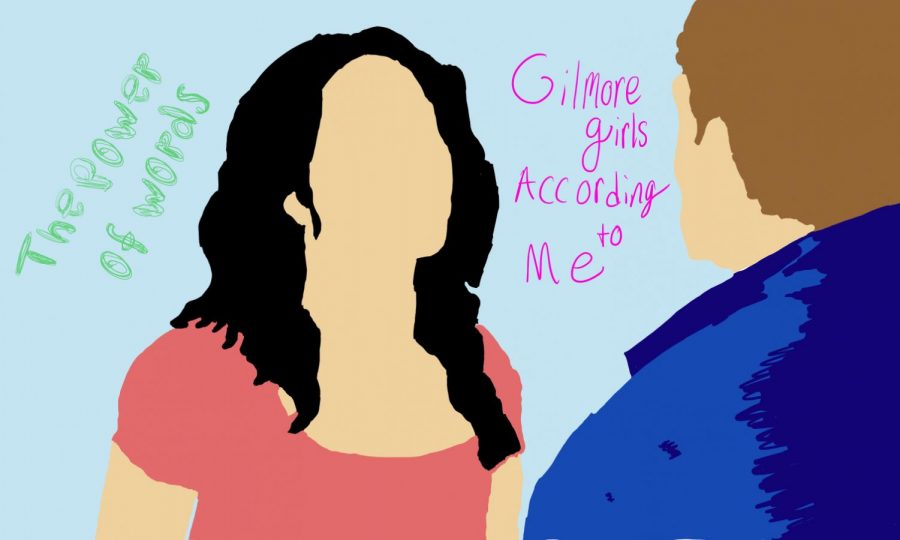 The power of words…
In many fight situations for Gilmore girls it is from this combination of miscommunication and lack of respect. For example, when Lorelai and Emily (Lorelai's mother) fight at the end of the 16th episode of season 2. It is because Lorelai felt pressured by her mother to have a fun time, when really Emily was just simply trying to have a nice weekend with her mother. 
Fights are more than common in this feel good drama. It is essential for the Gilmore girls to go through fights, such as the monster fight Lorelai and Rory have between season five and six. Also the constant fights Lorelai and her mother have and the occasional fights between Richard and Lorelai. One of the biggest and most drama fights of the whole series was with Lorelai, Rory, and Christopher. Christopher being Rory's biological father always makes for good fighting scenarios for the writers. In season three, the most chaotic season in my personal opinion, Lorelai cuts Christopher completely out of her life due to the fact that he was having another child with another woman. Still unmarried might I add. Lorelai had finally felt ready to fully accept Chris to be her own, but that did not end up working out. With Lorelai and Rory hurt by Chris's careless ness they found it best to cut him from their lives for a little. Christopher, who had fought long and hard to get to this good place with Rory and with Lorelai, was not going to cut him out of their lives plan. He dramatically storms into the classic Friday night dinners and stands his grounds. This fight drags on for a few minutes before Christopher drives off into the darkness on his motorcycle. This fight I think is one of the most important because it showcases the amount of pain both Lorelai and Rory go through with Chris. I think this fight humanizes these characters and helps the audience see and feel the true pain of the Gilmore girls. You also see how much they feel abandoned by Christopher, because this time they choose him and he choose someone else. Before he had always chosen them and they had always chosen themselves. But this time they went for him and he pulled away. 
A few other honorable mention fights are the unreciprocated I love you's. But I am going to save that for another time.
sneak peek- who am I? Rory? Lorelei? Paris?
 *disclaimer, in no way shape or form do I or anyone on this staff own Gilmore girls, all credit goes to Amy Sherman-Palladino and The WB network.