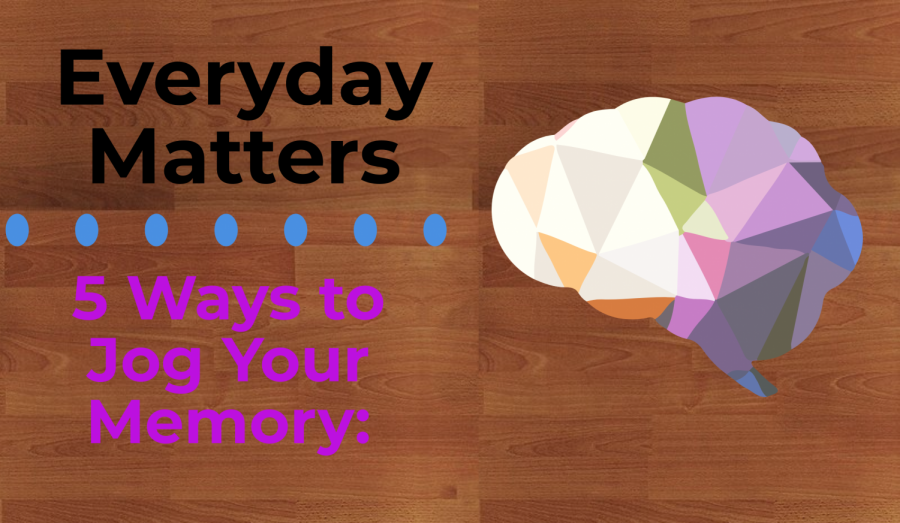 5 Ways to Jog Your Memory:
You know that feeling where a definition or piece of vocabulary is just on the tip of your tongue? Not only is the lapse in memory frustrating, but it can also cause a pivotal deduction in an important term paper. The following 5 tips apply to high stakes academic undertakings and everyday derailed trains of thought.
1.) Use the test to take the test
Sometimes a change in verb tense or the way in which questions are grouped will be enough to make an educated guess. Oftentimes, if one has at least a vague idea of the trajectory of class time leading up to the assessment, it can aid in estimating approximately how many questions an instructor may feel obligated to allocate a particular topic .
2.) Memorize the shape of the letters that make up a word
This is an especially useful tactic because the longer the word, the easier it is to memorize. Your mind has more distinctive to attach itself to, which ultimately identified the general meaning or identity of the whole fact. As always, this method requires an can-do attitude that something is worth knowing.
3.) Search for key terms and synonym words that might easily have been swapped with the object in mind
Often associated words may eventually lead to the word in question, since there are only so many different ways of expressing something. If you are bound to light upon an exact definition, eventually going along this track will lead you to what you need to know.
4.) Try to focus on something else for a few moments
Stepping back for a while allows your brain to unconsciously turns over what you were fixated on. Most times, information that was once memorized is not readily lost, just concealed with extended periods of dissuse.
5.) Attribute different colors of mental pictures with various formulaic numbers/letters.
While it may sound odd, this tactic is invaluable to immediately 'click' with the cadence or visual rightness of a saying or