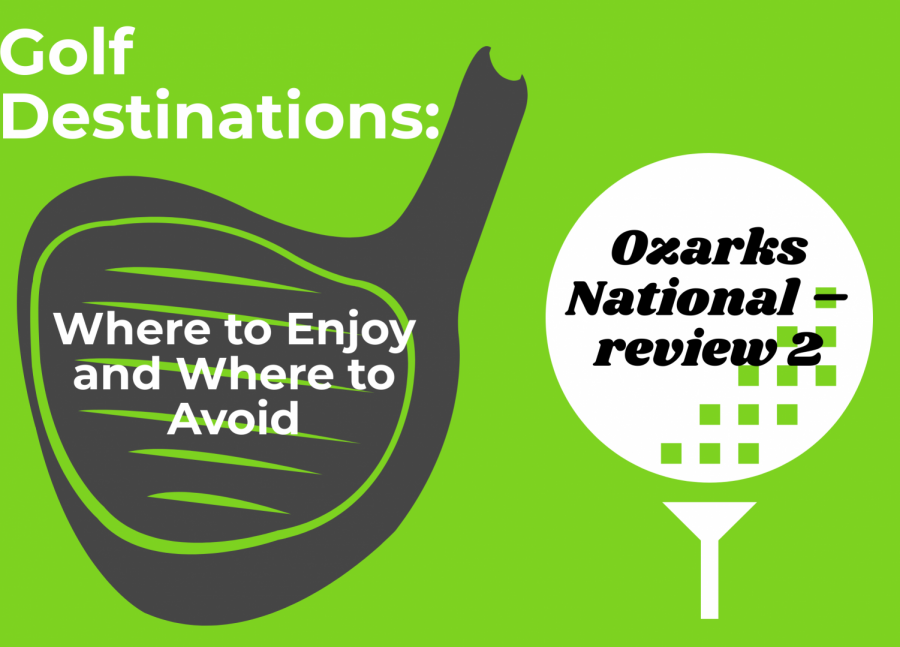 Ozarks National – review 2
The second course that we are going to be looking at is another gem found in south-west Missouri.  Although Ozarks National is located in Hollister MO, Ozarks National is a traditional links golf course (which are mainly found in the flatlands of Scotland, Ireland and England).  This course has wide fairways, no rough, and tall itchy grasses that will cause some sort of issues for almost every golfer.
This is another course that had a lot of people talking when it first opened.  It was designed by many well-known course designers and was mentioned several times in Golf Digest.  Ozarks National has a rather unconventional layout which made me wonder if it would be as fun to play as the many other noteworthy "traditional" courses in Missouri.  So once again, I decided to play it in order to see how it compared.
Ozarks National is definitely not your traditional Midwest golf course.  This course is long and could be considered ugly by those who do not have an appreciation for this type of beauty.  In this links golf course, everything flows together.  The greens are no greener than the fairway and the tee boxes are not elevated or defined.  Without any tee markers, golfers would not know where to start.  While this course is definitely rather unconventional and pretty uncommon for the midwestern United States, it allows golfers the opportunity to see what golf is like in many other places around the world without having to pay for airfare or the outrageous green fees that are charged at all of the famous European courses.
While I absolutely loved this golf course and would play it again in a heartbeat, I would not recommend this course for everyone.  The "scenery" of this course is different and is most likely not what you would expect out of your golf trip to southern Missouri.  If you want to play somewhere where you can take pictures in front of lush green grass and flowing waterfalls, this is not the place for you.  However, if you are an avid golfer that has an appreciation for traditional links golf, I would highly recommend this course.