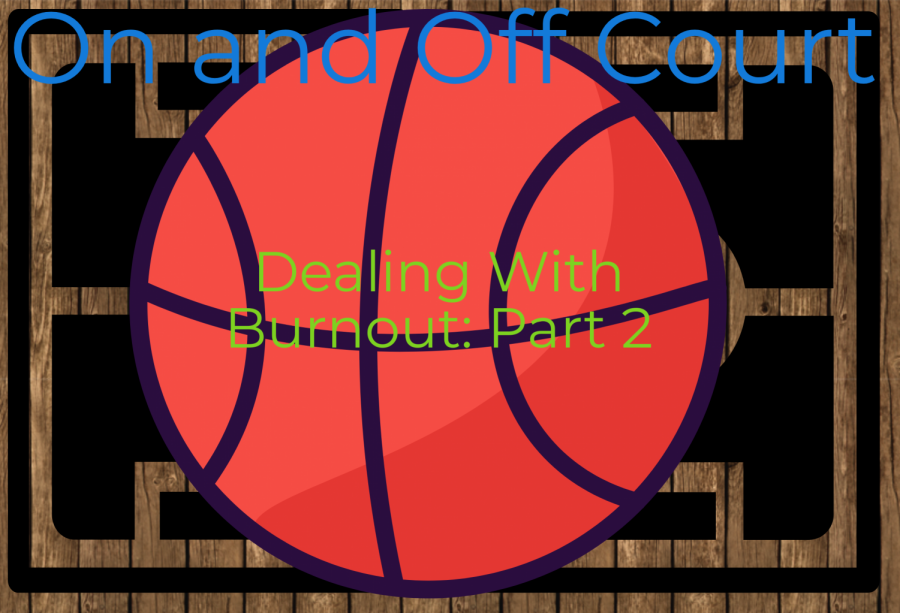 Dealing With Burnout: Part 2
With this new understanding and sense of consistency, I began to rethink why I began to play basketball in the first place. Clearly, my love for the game fell out of touch due to my dependency on its results, but I knew that at some point in my life I had a genuine love for it, or else I would have quit a long time ago.
In order to rediscover this passion, I had to relive my memories from the earliest times of picking up a ball. Growing up the daughter of a SLU basketball alum, Chaifetz arena became my second home. Every time I watched the women's basketball team take the court, I dreamed of a day where I could do the same. This longing was often the only thing that kept me going at points in time where I wanted to quit.
However, there had to be more to the story. Why did I grow to truly love the sport of basketball? Because of the rush in my veins that arose on a fast break, the pure excitement in my heart when the ball went in the basketball, the bonds created with my teammates, and the life lessons taught by my coaches that applied on and off the court. Because I knew deep down that God gave me a unique passion and gift for the sport to use for His glory.
My first step to overcoming this giant obstacle of burnout in my path was to acknowledge that truth and make it a priority. At the end of the day, playing division one basketball could not sustain me as the ultimate make-or-break end goal. Over time, I learned to be content with the possibility of playing at any collegiate level, if any at all.
The only way that I could continue down this road of basketball was to do whatever it took to regain the love that I once had for the sport and finally have fun again.
In order to accomplish this, I knew that I needed to transfer club programs back to where I once was. Don't get me wrong, the AAU team I was currently a part of was great, and the decision had little to do with their wrongdoings. I simply understood that the other program would provide the best environment for me to have fun and grow lasting friendships with my teammates; something that became far more valuable to me at the time then winning.
When AAU season started back up, I knew that I had made the right decision. Rather than feeling indescribable nerves before every game or practice, I actually looked forward to them.
This new sense of motivation gave me incentive to work harder than I ever have before to reach my potential and become the best player that I could be. For the first time, however, this reward of this goal would not be to make my dad proud, avoid failure, or play college basketball; it was simply because I loved the sport and wanted to use my God-given talent to its fullest extent.
Naturally, I began to see results. Not only was I having fun, but I was also playing better than I had ever before. This was not only due to my new sense of hard work but also my freshened spirit. I was playing more relaxed yet energized than I ever had; I wasn't terrified of making mistakes and did not lay my identity in every made or missed basket.
Since then, I have continued to grow in my love for basketball and strive to become a better player and person every day. Although I still face adversity, and it is not always easy, I continue to find peace in knowing that my identity is in Christ alone and that He has immeasurable plans for my life that may or may not include the sport of basketball, and that is perfectly okay.
Many athletes never recover from burnout and ultimately lose their passion for a sport altogether. However, I dearly hope that my story of overcoming burnout will inspire others not to give up but to discover the true issue behind their struggles, face the problem head, and work to shift their mindset toward the sport and why they play it.