The First Five
As we all know, African American have had a huge impact on American history. From sports to television, music and food, American culture has been widely influenced by African American roots. Here are 5 of "the first" moments in African American sports history.
Technically, Jackie Roberson wasnt first. William Edward White was the first Black man to play professional baseball,  in 1879, but he did so while passing as white. He was the catcher for the Toledo Blue stocking in 1884, he faced the normal of racial scrutiny during that time and only played one season, becoming the last african american to appear in the MLB for 63 years.
Don Barksdale, during his only season at UCLA was named an All-American. The following year he became the first black player to compete as an olympian for the USA basketball team. Then, in his second NBA season with the Baltimore Bullets, He became the first African American All-Star selection. 
1948: First Female Black Olympian: Alice Coachman
Coachman was an amazing high jumper. She won 10 consecutive national championships from 1939 to 1948. She also won championships in the 50 and 100- meter dash, as well as the 400-meter relay. At the 1948 Olympic Games she won gold in high jumps and became the Only American woman to medal at the games. 
1961: First Black Heisman Trophy Winner: Ernie Davis
The Heisman Memorial Trophy (Heisman Trophy) is awarded annually to the most outstanding player in college football. It is presented by the Heisman Trophy Trust in early December before the postseason bowl games. Ernie Davis in 1961 was the first African American to win the trophy. Davis was a 2 time All-American, running a total of 2,386 years and 20 touchdowns. He was a first round pick in the 1962 NFL draft but was diagnosed with leukemia before playing and passed away a year later.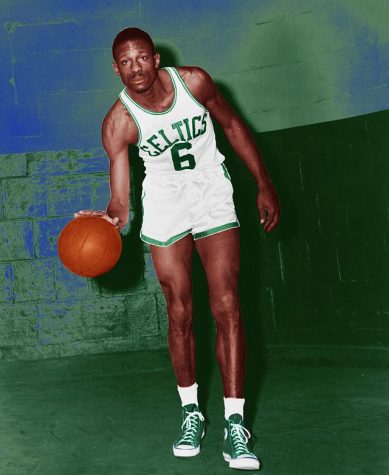 1966: First Professional Black Head Coach: Bill Russell
As you probably know Bill Russell is known to one of the greatest  basketball players of all time. He played professionally for the Boston Celtics from 1956-1969, and was the first black MVP in 1958. After his time on the court he decided to take a different position and became head coach of Celtics in the 70s. He became the first black man to coach a team to a championship.