WCA Teachers as NCAA Athletes
As most people know, it is a huge accomplishment to be able to play a college sport and it takes years of dedication and development to get there. College athletes make endless sacrifices throughout their high school and college experiences for their sports. There are many teachers working at Westminster that were college athletes. 
Lizzie Vogel, art teacher, played Division I volleyball at Baylor University for one year before transferring to Westminster College to play Division III Volleyball and Basketball for her last three seasons. She transferred because she wanted a little more free time and she did not want to be "owned" by the team like she felt she was when she played at Baylor. Her favorite part of being a college athlete was all of the lifelong friendships and relationships she was able to form with her teammates.
Dan Petke, Varsity baseball and softball coach, played Division II baseball at Cedarville University in Ohio for all four years of his college career. He was a catcher and also a dominant hitter. "Being a college athlete was difficult with all of the extra time commitments and early practices." Still, Petke enjoyed the discipline of playing a college sport as well as the relationships he made with his teammates throughout his career. Said Dan Petke, softball and baseball coach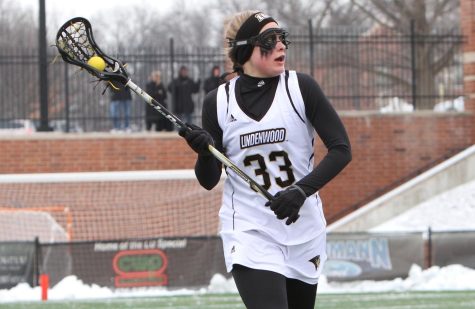 Jamie Kuhn, varsity girls lacrosse coach played Division II lacrosse at Lindenwood University where she played primarily defense but also had to step in to play goalie a few times. She had a love/hate relationship with all of the running she had to do because it kept her in shape, but it was also really hard at the moment. Coach Kuhn loved being on the team and having a bunch of built-in friends and also loved getting to compete at a high level. In her junior and senior years, the team made it to the final four. "It was really cool to take a private plane to Virginia for the NCAA tournament." said Jamie Kuhn varsity girls lacrosse coach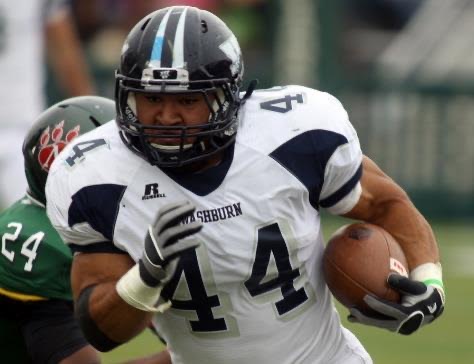 Greg Schoenberg varsity football special teams and D-line coach played Division II football at Washburn University where he was a fullback. He enjoyed being a student-athlete and all of the relationships that he gained with his coaches and teammates as well as the success the team achieved. "honestly the worst part was when it ended." Said Greg Schoenberg, varsity football special teams and D-line coach when asked about the worst part of his college career.
Butler By'Not'e, varsity football head coach and track coach played football and ran track at The Ohio State University. He was a running back in football and ran the 100m, 200m, 4x100m relay, 4x400m relay, and hurdles in track. He said the hardest part of being a student-athlete was balancing everything and having very long and hard days. "The best part is being a part of something that is bigger than yourself, and being a part of a tradition and family, Go Bucks." Said Butler By'Not'e.